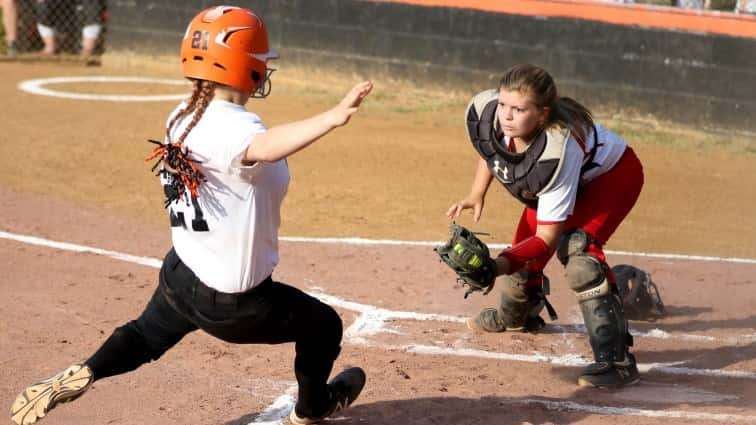 Todd County Central scored seven runs before making their first out and went on to beat Hopkinsville 15-5 in five innings Tuesday at Lady Tiger Field.
Samantha Case had a two-run double in the first inning as part of a two-hit day that saw her drive in three runs.
Todd County added four runs in the third inning to keep Hoptown at bay. Rachel Bilyeu had three hits and drove in four runs for the Lady Rebels, while Addye Sawyers had two hits and two RBIs. Todd County had 10 hits in the ballgame.
Hopkinsville scored four times in the second inning when Lauren Hodge tripled in a run, and Nadia Clayton doubled Hodge home. Clayton had two doubles and an RBI for Hoptown, while Lauren Hodge, Taiya Straight, and Morgan Hodge each had two hits.
Haylee Vass struck out four to get the win for Todd County Central.
Todd County improves to 9-11 with the win and will travel to Fort Campbell Wednesday.
Hopkinsville drops to 6-22 with the loss and will travel to Hopkins County Central Thursday.
PHOTO GALLERY – Todd Central's Win Over Hopkinsville