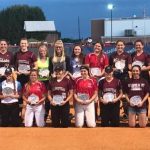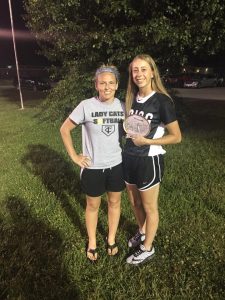 Trigg County's Hannah Colbert was named to the Second Region All-Region Softball Team for the second straight season.
The Lady Wildcat sophomore led Trigg County in hitting and was their top pitcher this season.
Other players named to the All-Region team were Sophie Bingham from Lyon County; Cassidy Moss from Crittenden County; Karlie Keeney and Hattie Martman from Webster County; Evyn Hendrickson and Jaci Babbs from Union County; Mallory Peyton, Kaylee Tow, Ryleigh Oldham, Courtney Patterson, and Lexi Miller from Madisonville; Moshea Glover and Katie Franklin from Caldwell County; Emmy Blane, Tyler Shemwell, Lexi O'Daniel, and Taylor Shemwell of Christian County; Paxton Gray of Hopkins County Central; Hannah Bradshaw from University Heights; Shelby Harbour of Hopkinsville; and Sophie Margelot of Henderson County.
Madisonville's Shannon Peyton was named region coach of the year.