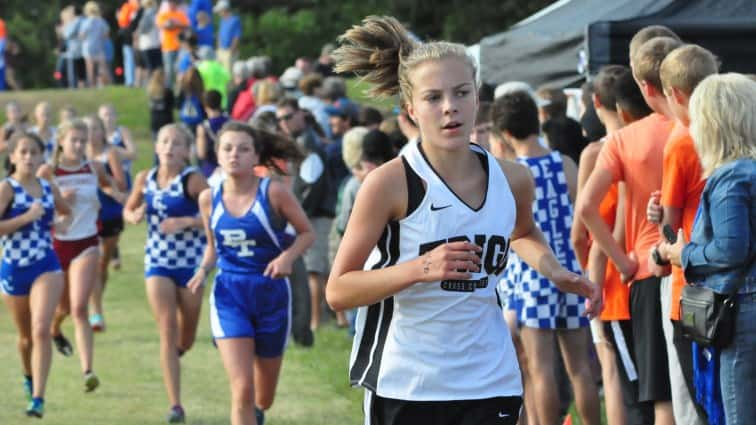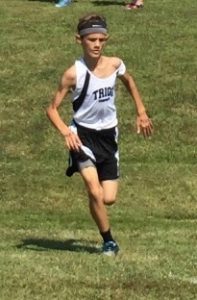 Trigg County's girls' cross country team finished second Saturday at the Calloway County Invitational in Murray. Sophomore Livi Ricks finished third with a time of 22:11 over the 3.1-mile course. Graves County freshman Carley Dowdy won the race in 21:35 followed by Fulton County's Marlena Sipes.
Lexi Ricks brought home a 10th place finish for Trigg County, followed by Rylee Bush (29th), Phelan Dossett (31st), Breeanna Barnes (46th), Grace Hill (48th), and Isabella Alexander (71st).
Trigg County's 91 points were two better than third place Owensboro Catholic and 12 better than Calloway County. Graves County won with 28 points.
Trigg's boys finished seventh out of 13 teams in the varsity race. John Chinn finished 28th in a time of 20:18, followed by Tyler Freeman's 31st place finish (20:35). Alex Skinner was 32nd, followed by Jacob Kent (54th), Apollo Blackbear Francis (57th), Dallas Ahart (59th), and Marshall Jenkins (61st).
Graves County's Garrett Wilson won the race in a time of 17:32. Hickman County's Nick Coffey was second.
Graves County also won the team competition with 58 points, followed by Webster County (87) and Stewart County, TN (99).
Riley Thompson finished 10th for Trigg County in the middle school boys' race in a time of 9:33 over 2,400 meters (1.5 miles). River Oliver was 24th, followed by Austin Cavanaugh (44th), Gavin Papajeski (73rd), Dustin Malburg (82nd), and Eli Hill (85th). Trigg County finished eighth as a team.
Reese Bush was Trigg County's top runner in the middle school with a 14th place finish (10:49). Trinity Cavanaugh was 22nd, Riley Brame 23rd, Mari Kate Ricks 24th, Rose Owen (33rd), Zoe Miller (34th), and Madison Jenkins (57th). Trigg finished fourth out of nine teams.