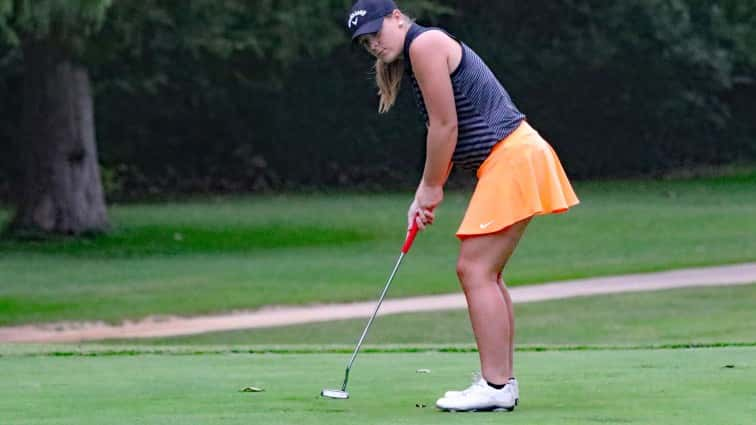 Hopkinsville's Caitlyn Shelton shot a 46 Monday to claim medalist honors in a triangular golf match at the Hopkinsville Golf and Country Club. Hopkinsville finished six shots behind Christian County for the team title.
Christian County's Hannah Sumner was second with a 51, and teammate Jenna Humphries was third with a 54. Ellie Coburn shot a 57 for Hopkinsville, and Anna Blane added a 58. Audrey Rains shot a 60.
Bridget Owens shot a 59 for Christian County, and Jennalyn Kelly added a 61.
UHA was led by Rheagan Lindsey's 61. Sloan Hampton shot a 65, and Vallie Smith shot a 68.
For the guys, Christian County's John Buchanan won another medalist title with a 37. Teammate Carson Holmes and Hopkinsville's Cole Taylor tied for second with a score of 38.
James Folz shot a 41 for Hopkinsville, followed by teammates Edward Major (44), Dalton Bearns (51), and Jacob Mitchell (54).
Houston George shot a 46 for Christian County, and Micah Smith had a 46.
Weston Wood led UHA with a 44, followed by Jiles Wyatt (45), Kendall Doer (52), Seth Doer (59), and Jude Doer (68).
Christian County edged Hopkinsville 173-174, while UHA was third with a team score of 200.