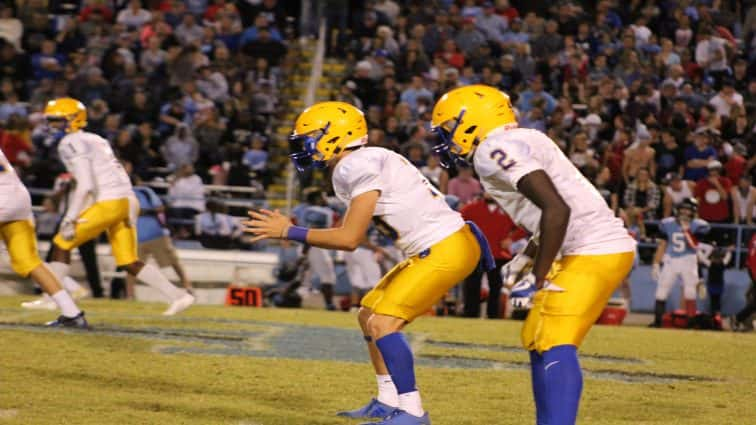 The Caldwell County Tigers picked up their 6th win in a row Friday night, as they cruised by the Union County Braves 39-7. The Tigers got off to a blistering start, scoring three touchdowns in the first six minutes of the contest. Joby Jaggers threw two touchdown passes and Dylan Gray scored on a one yard run to put the Tigers in front 21-0 at the end of the 1st quarter.
The pace slowed a little in the second quarter, as Jaggers threw his third touchdown pass of the night, this one a 72 yard pass to Travis Newsom, as Caldwell County took a 28-0 lead to the locker room at the break.
Early in the 3rd quarter, Jameer Riley scored on a three yard touchdown run, and with the two point conversion, the Tigers pulled out to 36-0 lead, and the running clock was on. Boyce Nichols added a 3rd quarter field goal to push the score out to 39-0.
Union County finally got on the board late in the 4th quarter after the Caldwell County starters had left the game.
The win improves Caldwell County to 6-1 overall and 2-0 in the district. The Tigers will travel to Trigg County next Friday night.