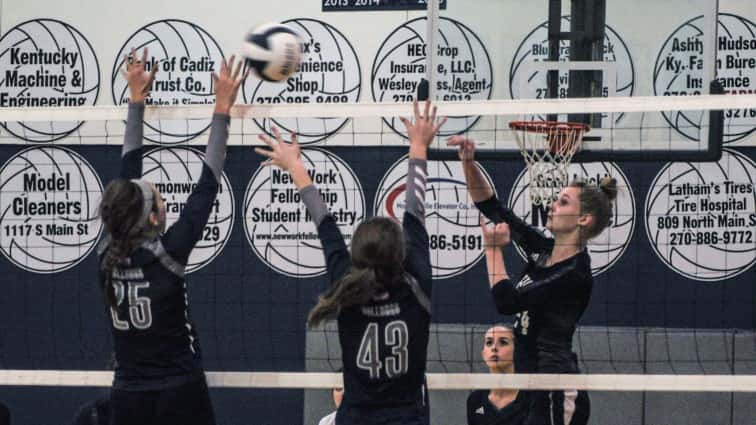 Heritage Christian Academy rallied for a three-set win over second-ranked Cornerstone Christian Academy Saturday at Warrior Gym. The Lady Warriors, who entered the week ranked eighth in the latest KCAA Power Poll, should move ahead of seventh-ranked Community Christian who lost to Cornerstone earlier in the week.
Cornerstone took the first set 25-20 behind some strong serving and net play. Heritage bounced back to win the second set 25-22 and third set 25-19.
Anna Waldron and Allie Schluckebier were strong at the net, while Skyler Crisp had several service points in the final two sets for the win.
Heritage Christian Academy improved to 21-10 on the season and will next host AIE October 17. HCA will also host the KCAA State JV Tournament October 20-21.