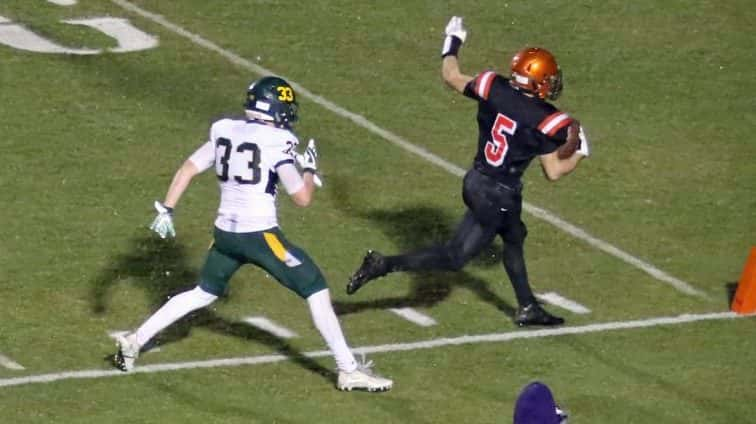 While they have a losing record on the season, the Hopkinsville Tigers appear to be tracking in the right direction headed into the Class 4A playoffs. Hopkinsville won its third game in a row Friday night, dispatching the Greenwood Gators 31-7.
The Tigers got things rolling with just under 8 minutes to go in the first quarter, when Jay Bland hit Gavin Marschand on a long touchdown pass to put Hopkinsville up 7-0. It did not take Greenwood long to respond however, as the Gators returned the kickoff all the way to the house to trim the lead to 7-6.
Just over two minutes later Jay Bland and the Tigers struck again, this time a touchdown pass to Mitchell Degenhardt to make it a 14-6 Hopkinsville lead with 5:13 still to go in the first quarter. Hoptown got a field goal from Taylor Harton early in the second quarter to extend the lead to 17-6 at the break.
Degenhardt picked up a 13-yard touchdown run in the opening minutes of the second half to extend the Tiger lead to 24-6. He would get his third touchdown of the night halfway through the 4th quarter to close out the scoring for the night and give the Hopkinsville Tigers a 31-6 win.
While running 19 fewer plays than the Gators, Hopkinsville still outgained Greenwood 400 to 242.
Hopkinsville improves to 4-6 on the season and will travel to Warren East for a first round matchup in the Class 4A playoffs next Friday. Greeenwood falls to 3-7, and hits the road to Apollo next Friday for a first round Class 5A playoff game against the Eagles.