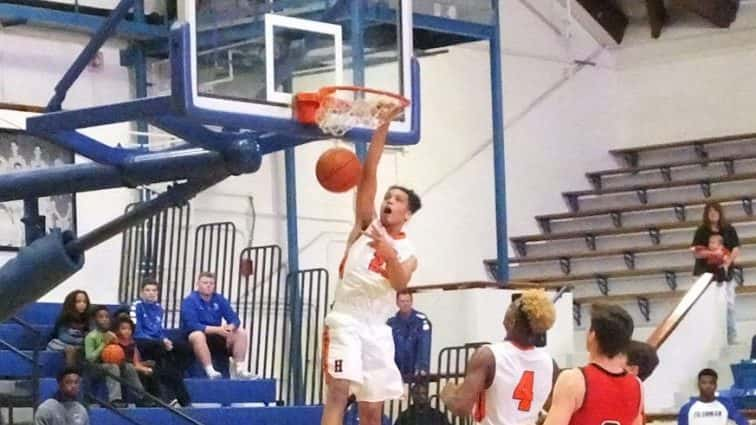 The Hoptown Tigers went cold about the time Connor Guthrie got hot Thursday afternoon, and that proved to be a bad combination. The Mayfield junior connected on seven 3-point shots, five in the second half, as the Cardinals broke open a close game to beat Hopkinsville 65-52.
Mayfield got out to a 12-6 lead in the first quarter, only to see Hopkinsville battle back to cut the lead to 13-11 by the end of the quarter.
The Cardinals opened the 2nd quarter on a 6-0 run to push the lead out to 19-11. Hoptown responded with an 8-2 run to cut the lead to 21-19. The Tigers continued their push, and took a 28-25 lead late in the 2nd quarter. The Cardinals scored the next seven points and would not trail again in the contest. Mayfield headed off to the locker room holding to a 33-31 lead at the half.
Hopkinsville scored to tie the game at 33 at the beginning of the 3rd quarter, and that was when the Connor Guthrie show took to the air. Guthrie got hot behind the arc, and by the time the quarter had ended Mayfield was up 50-41.
As Guthrie got hot in the second half, the Tigers cooled off. After a Mayfield three to open the final quarter and extend the lead to 53-41, Hoptown would get no closer than 11 points for the rest of the game.
Jacarius Burks paced the Hopkinsville attack with 19 points. Don Victor and Bryce Smith added 9 points apiece. Connor Guthrie led Mayfield with 33 points.
With the loss, the Tigers fell to 3-4 on the season.