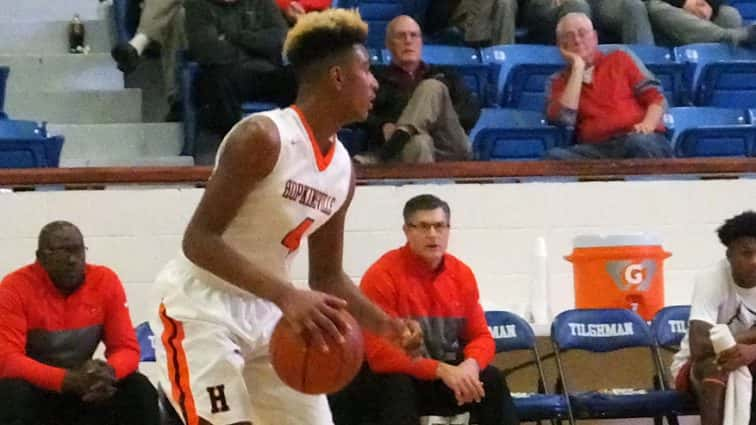 A cold shooting second half was the undoing of the Hopkinsville Tigers Thursday in their second game of the Next Level Hoops Fest. After leading at the half, the Tigers shot only 21.7-percent in the second half and fell to Whitehaven 65-42.
The two teams battled back and forth through a tight first half. Whitehaven took a 16-15 lead at the end of the 1st quarter. Hopkinsville turned up the defensive pressure in the second quarter, holding Whitehaven to 25-percent shooting, and outscoring them 11-9 to take a 26-25 lead into the locker room.
Then it was like someone opened the outside door at Hopkinsville's end of the court, as the only thing colder than the weather was the Tigers shooting from the field. While Hopkinsville got cold, Whitehaven heated up, which made for a bad combination. Whitehaven outscored the Tigers 40-16 in the second half to pull away for the big win.
Bryce Smith was the only Tiger to reach double figures with 10 points. Jacarius Burks added 9 points and 6 rebounds, while Jalen Johnon chipped in with 8 points. Whitehaven was led by Matthew Murrell with 18 points.
The loss drops Hopkinsville to 4-7 on the season, and into the 7th place game of the Next Level Hoops Fest.