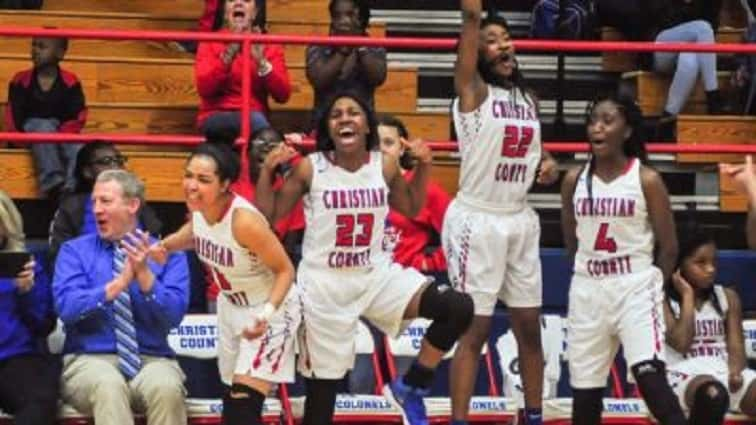 The Christian County girls' basketball team won 65-61 at Barren County on Friday night, moving its record to 12-4 on the year.  The Trojanettes now stand at 9-5 after the loss.
The Lady Colonels took the initiative early, leading 15-11 after the first quarter.  Barren County battled back to outscore Christian County 14-11 in the second quarter, narrowing the Lady Colonels' halftime lead to 26-25.  Senior guard Laderia Gold scored 9 in the second quarter and 11 at the half to lead Christian County, followed by junior guard Aaliyah Hampton's 7.  Sophomore guard Elizabeth Bertram paced the Trojanettes with 9, and junior forward McKenzie England added 7.
The teams battled back and forth in the third quarter, with the Lady Colonels outscoring Barren County 17-15 for a 43-40 lead going into the final period.  In the highest scoring quarter of the game, the teams would combine for 43 points with Christian County holding on for a 65-61 win.  The 4 point margin is the Lady Colonels' closest win of the season.
Hampton led all scorers with 28, including 11 in the third quarter and 10 in the fourth when the game was in the balance.  Gold was next with 11, followed by senior center Trinitee Jackson with 9.  Freshman forward Trinity McGee scored 6, and sophomore forward Eniya McGee and junior guard Bianna Snorton both chipped in 3 points.
The Lady Colonels return to 2nd Region play on Saturday, hosting the 0-10 Fort Campbell Lady Falcons at Colonel Gym.