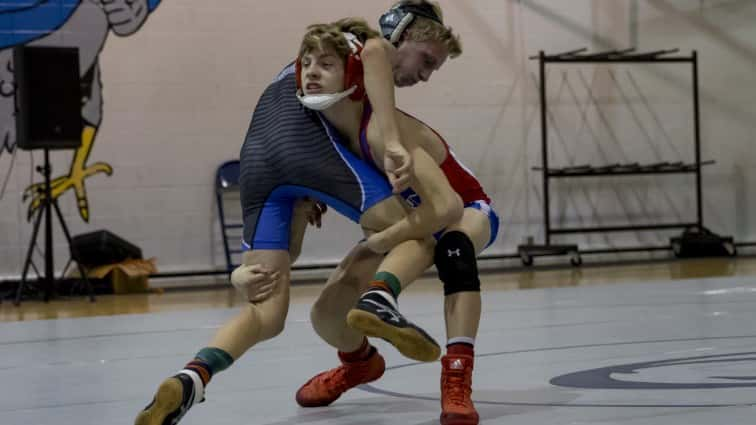 Christian County comes in ninth in the state according to the latest statewide rankings by KentuckyWrestling.com, with two wrestlers ranked in the top five of their weight class.
Diion Leavell is ranked third in the 182-pound class, behind Walton-Verona's Braden Mulcahy and Caldwell County's Dylan Gray.
Gage Fowler is ranked fourth in the 106-pound class, just behind Caldwell County's Dylan Gray. Conner freshman Sam Grandstaff is ranked No. 1 in the class.
Colonel wrestlers ranked in the top ten of their class are Jakerion Merritt, eighth at 132; and Niko Bussell, sixth at 195.
Others ranked are Ishmael Griffie (11th at 138); Ethan Wells (12th at 120); Markus Green (12th at 220); Austin Gibson (13th at 113); Neil Aldridge (13th at 145); Cameron Coleman (22nd at 160); and Kenyon Drayton (24th at 170).
Union County is the top-ranked team in the state, while Christian County is the second-ranked team in Region 1.