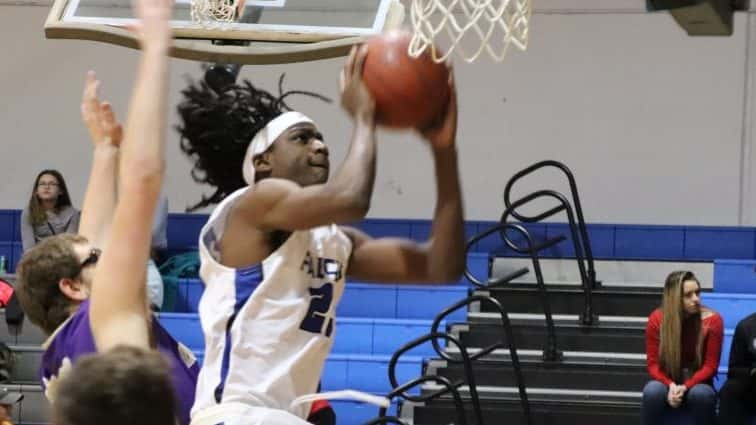 Just hours after being eliminated from the 2nd Region All A Classic, the Fort Campbell Falcons returned to action Saturday. The Falcons travled to Metropolis to take part in the annual Superman Classic. Fort Campbell had already been moved into the loser's bracket portion of the tournament due to being unable to play their first scheduled game in the event. The Falcons were unable to play after games were rescheduled in the All A Classic due to the recent winter weather.
The Falcons opened play Saturday taking on Goreville, Illinois. Fort Campbell put up a battle before ultimately falling to Goreville 67-56. The Falcons were led by Jordan Clark with 16 points and 14 rebounds.
Fort Campbell returned to action Saturday evening in the 7th place game. The Falcons took on Vienna, Illinois, who handed the Falcons their second loss of the day by a score of 73-40. Cameron Johnson paced the Fort Campbell effort with 18 points.
The two losses drop Fort Campbell to 2-11 on the season.