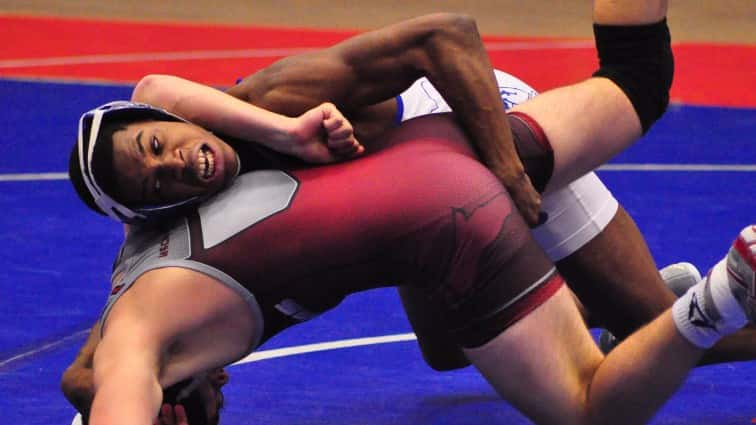 Christian County defeated McCracken County 45-21 Wednesday and will enter the State Wrestling Duals Tournament Saturday as the top seed from Region I.
Four Colonels had pins on the evening. They were Jakerion Merritt (132), Ishmael Griffie (138), Timmie Dunham (145), and Diion Leavell (182).
Other Colonel wrestlers picking up wins were:
106: Gage Fowler beat Jayden Frazier 12-2
113: Austin Gibson beat Zack Sawyer 8-3
120: Ethan Wells beat Eli Peyton 5-3 in overtime
145: Neal Aldridge beat Colton Smallwood 10-3
160: Cameron Coleman beat David Wallace 18-2
195: Niko Bussell beat Logan Deasel 5-1
Christian County will wrestle in the state duals Saturday at Lindsey Wilson College in Columbia.