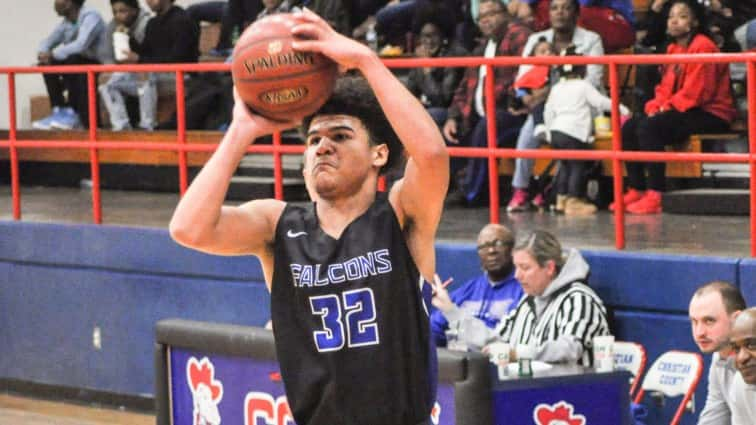 Fort Campbell rallied in the fourth quarter to knock off Christian Fellowship 65-61 and snap a seven-game losing streak Thursday.
The Falcons led 31-23 at halftime but got outscored 23-10 in the third quarter by the Eagles. Fort Campbell hit 12-of-17 free throws in the final quarter and scored 24 points to rally for the win.
Jorden Clark led the Falcons by scoring 12 of his 22 points in the fourth quarter. He also grabbed eight rebounds.
Cameron Johnson added 19 points and seven rebounds.
Christian Fellowship (6-10) got 21 points from Brice Ethridge.
Fort Campbell (3-11) will travel to Crittenden County Friday.