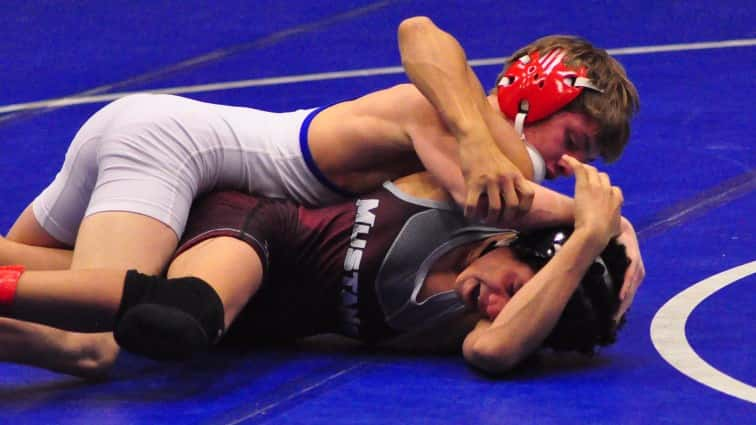 Christian County finished fourth at the Kentucky Wrestling Coaches Association Large School State Duals Championship at Lindsey Wilson College Saturday.
The Colonels, ranked seventh in the state dual rankings, opened with a 44-18 win over Simon Kenton. Gage Fowler, Austin Gibson, and Diion Leavell all won their matches by fall.
Christian County beat No. 9 Johnson Central 44-25 in the next round with Ishmael Griffie, Cameron Coleman, and Markus Green winning by fall.
St. Xavier, the top-ranked dual team in the state according to KentuckyWrestling.com, beat Christian County 51-12 in the semifinals. Griffie, Leavell, and Ethan Wells were the only Colonel wrestlers to win their matches.
No. 6 Madison Central edged Christian County 40-28 in the third place match. Leavell and Green won their matches by fall for the Colonels.
St. Xavier beat No. 3 Oldham County 34-21 to win the state large school title.
Leavell was the only wrestler to finish 4-0 on the day for Christian County. Griffie finished 3-1, and Fowler, Gibson, Green, Coleman, Niko Bussell, Ethan Wells, and TyDarius Kelly each won two matches.