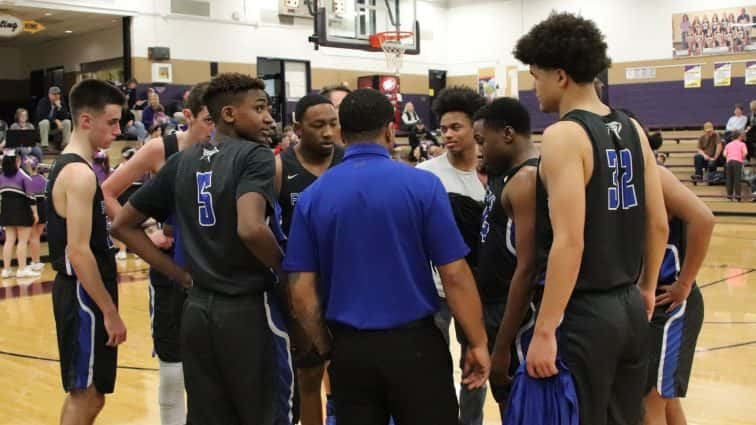 A scoring drought in the second quarter was the undoing for the Fort Campbell Falcons Friday night. Coming off a big win against Dawson Springs, the Falcons went on the road and lost to Clarksville 75-61.
Fort Campbell fell behind 19-9 coming out of the gate against the Wildcats. However, the Falcons rallied strong and cut the Clarksville lead to 23-22 at the end of the first quarter.
Julian Roberts opened the 2nd quarter with a three pointer to give the Falcons a 25-23 lead. Then, the proverbial wheels came off the proverbial wagon for Fort Campbell. Clarksille went on a 14-0 run over the next five minutes, and by halftime the Wildcat lead was 40-28.
Clarksville kept the pressure on the Falcons in the 3rd quarter, leading by as many as 27 points in the quarter. The Wildcats led 65-40 going into the 4th. Fort Campbell outscored Clarksville by 11 points in the final quarter, but by that time the hole had become too deep.
The Falcons were led by Jorden Clark with 19 points and 10 rebounds. Cameron Johnson added 17 points, including 5 of 5 from behind the arc. Jamarco Mimms led Clarksville with 21 points, while Ford Cooper added 14.
The loss drops the Falcons to 4-18 on the season.