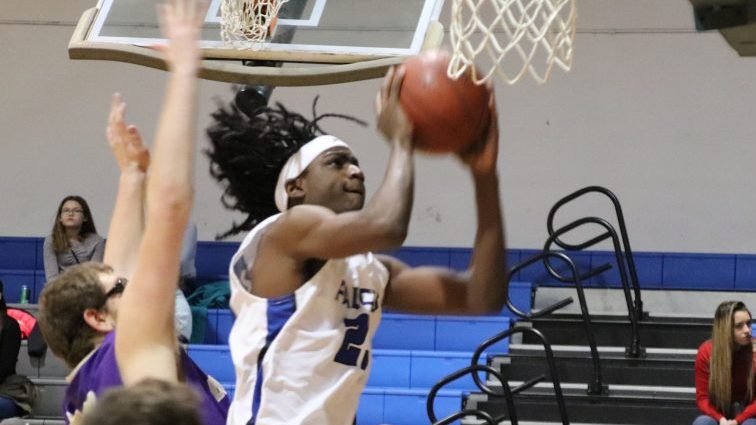 The Fort Campbell Falcons finished out the regular season with their 3rd win in their last four games Friday night. On Senior Night, jumped out to quick starts at the beginning of each half on their way to a 59-45 win over Crittenden County.
The Falcons came out of the gate flying, taking a 20-12 lead after the first quarter. However, the offense lost its bearings during the second quarter as the Rockets held the Falcons to only four points, and cut the lead to only 24-23 at the break.
Fort Campbell then got things going again early in the second half, outscoring the Rockets 15-6 in the 3rd quarter, extending the lead back out to 39-29 after three. The Falcons were then able to keep the Rockets at arms length for the rest of the contest to pick up the 14 point win.
For Fort Campbell, Jorden Clark and Cameron Johnson each had big nights. Clark had another double-double with 21 points and 11 rebounds, while Johnson added 18 points.
The Falcons wrap up the regular season at 6-18, while Crittenden County finishes at 5-19. The Falcons open district tournament play Monday night against Christian County.