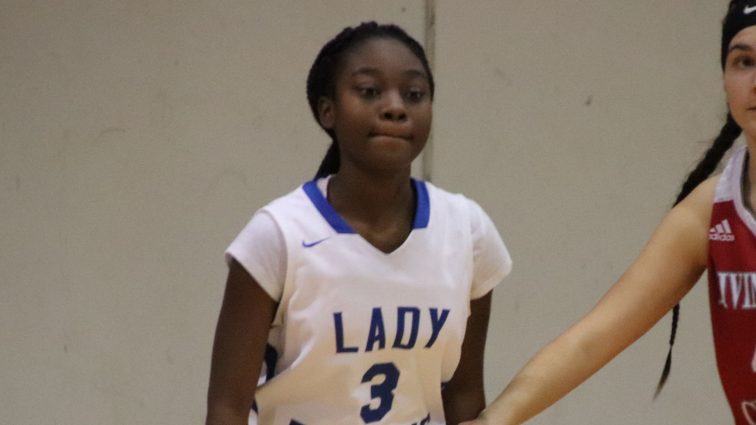 A tough regular season reached a conclusion Friday night for the Fort Campbell Lady Falcons. Crittenden County took the lead early in the contest and never looked back on their way to a 58-24 win on Senior Night at post.
Crittenden County jumped out to a 15-6 lead after the first quarter. The Lady Rockets kept rolling in the second quarter, extending the lead to 31-14 at the half.
Not much changed in the second half. The Lady Rockets pushed the lead on out to 48-20 after the third quarter, and then cruised on out the rest of the way for the 34 point win.
Brianna Dugger led the Lady Falcons with a season high 14 points. Trinity Mincy had 6, while Abby Donatelle added 4.
Fort Campbell wraps up the regular season at 0-24. The Lady Falcons open post season play Monday against top seeded Christian County in the Girls 8th District tournament.