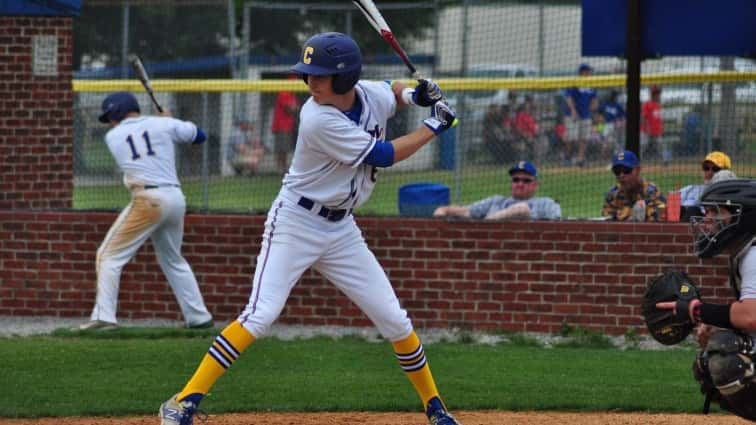 A pair of Caldwell County baseball players have committed to continue their careers at Rend Lake College in Ina, Illinois.
Bryce Thomas announced his commitment on his Twitter account Monday, joining Jace Felker who also made his decision earlier in the month.
Thomas, a catcher, hit .319 for the Tigers last year with 10 extra base hits and 21 RBIs. He led the team with 18 stolen bases. Thomas also was 2-0 on the mound with an 0.44 ERA and five saves in 16 innings pitched. He struck out 31 and walked 10.
Felker, an infielder, hit .318 last year with 12 extra base hits and a team-high 32 RBIs. His 17 walks were second-most on the team to Thomas' 24. On the mound, Felker was 3-2 with a 1.35 ERA with 35 strikeouts in 26 innings pitched.
Thomas and Felker are expected to be key figures in Caldwell County's run at a third consecutive Second Region baseball title this spring.
Rend Lake is a Division 1 junior college that features seven players from western Kentucky on their 2018 roster, including Christian County's Dixon Craft.
Excited to announce that I have committed to play baseball and further my education at @RLC_Baseball pic.twitter.com/ESHgTeBH1P

— bryce thomas (@brycethomas10) March 12, 2018
We are very excited to welcome @4_jase of Caldwell County, KY to our 2018 Class #Warriors2k18 S/O @FieldLevel for the edit pic.twitter.com/mxqQYbpCCk

— Rend Lake Baseball (@RLC_Baseball) March 4, 2018