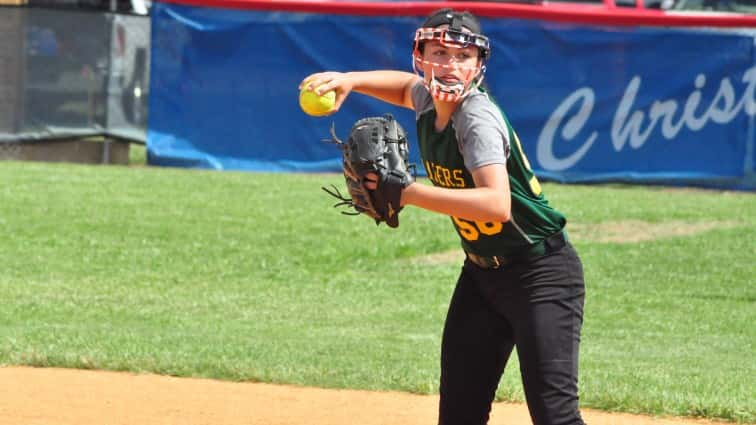 Coach Mindy Hargrove enters her third season in charge of the University Heights Academy softball team, after posting a 16-14 record last season.  The Lady Blazers fell 13-0 to Christian County in the 8th District championship game, before wrapping up their season with a 12-1 loss to Madisonville-North Hopkins in the first round of the 2nd Region tournament.  It was a familiar ending for the Lady Blazers, as they have lost to the Lady Colonels in the district championship eight times since 2008, and have never posted a victory in the regional tournament.
Anna and Samantha Eaton and Makenzie Miles move on after graduating, but UHA welcomes back five starters to lead the charge in 2018.  8th grade 2nd baseman Ragen Pollard, 8th grader Jaila Batey, junior outfielders Rachel Snyder and Anna Fitzpatrick, and senior OF Lydia Humphries combine with 7th grader Mallory Ladd to form the core of the Lady Blazers' team.
Tuesday's scheduled season-opener at Calloway County was canceled due to weather, leaving the Lady Blazers to play their first game on Wednesday against 8th District nemesis Christian County.