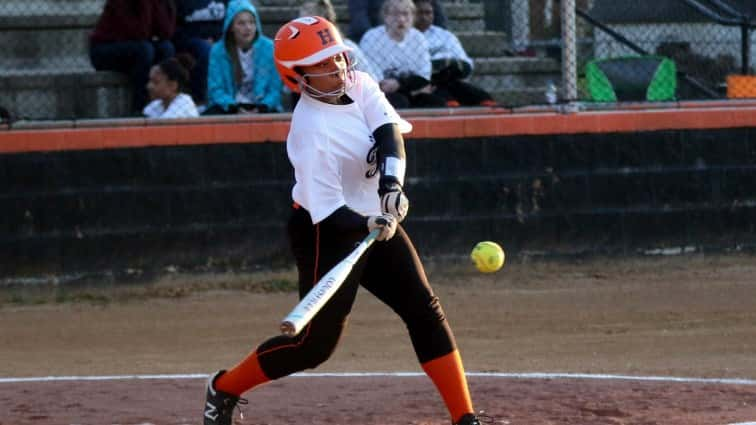 Hopkinsville overcame an early deficit and put their game with University Heights away with a 15-run sixth inning on their way to a 22-6 win over the Lady Blazers Thursday.
Hoptown banged out nine extra base hits in the game as part of their 19-hit night.
Marley Hancock, Shelby Harbour, and Lauren Hodge each had a double and triple for the Lady Tigers, while Morgan Hodge drove in four runs with four hits at the plate. Sabrina Hodge also collected three hits for Hoptown.
UHA jumped ahead with four runs in the first inning on four walks and a two-run double by Lydia Humphries. After Hoptown answered with three runs in the third, they added two more in the fourth to take a 5-4 lead and never trailed again.
Hoptown used seven hits, six walks, and three hit batsmen in their game-breaking 15-run inning.
Lauren Hodge picked up the pitching win for Hoptown, allowing five hits and striking out five.
Ragen Pollard, Anne Marie Fitzpatrick, and Breanna Daniel each had two hits for the Lady Blazers (0-3) who travel to Fort Campbell Friday for an Eighth District contest.
Hopkinsville (2-7) will travel to Webster County Saturday.