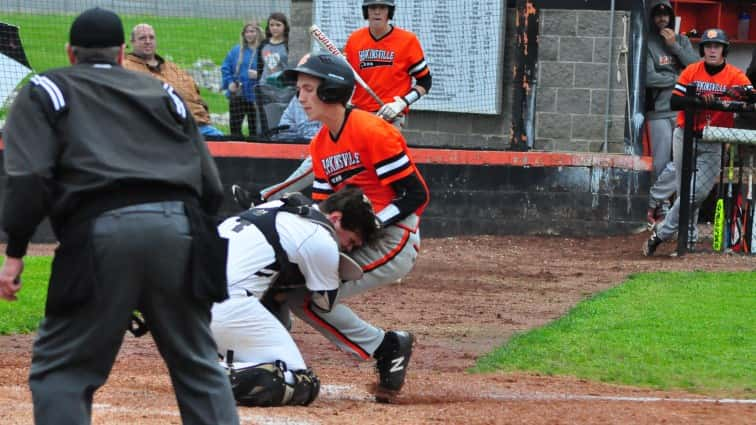 Trigg County broke open a close game with seven runs in the sixth inning to beat Hopkinsville 14-5 Tuesday at Tiger Stadium. The game was moved to Hopkinsville because Trigg's field was too wet from Monday's rain.
Trigg scored two runs in each of the first, second, and fourth innings before sealing the win late.
While Hoptown outhit Trigg County 10-8, the Wildcats took advantage of 15 walks and four Tiger errors.
The Wildcats plated a pair of runs in the first inning on a couple of bases loaded walks. Hoptown answered with two runs in their half of the first inning on a groundout and wild pitch.
Savion Radford's two-run double in the second inning gave the Wildcats a 4-2 lead.
Hoptown answered right back on a two-run single by Caleb Bapp.
Trigg County sent 12 batters to the plate in the sixth inning by virtue of four walks, three hits, and two errors.
Radford and Hayden Cunningham each had two hits and three RBIs for the Wildcats, who snapped a two-game losing streak. Darrin Brown added a hit and two RBIs.
Ryan Meyers had three hits for Hopkinsville, while Bapp and Jon Duvall both had two hits and two RBIs.
Ashton Plymale (4-1) struck out nine and allowed eight hits to get the pitching win for Trigg. He walked just one batter.
Layne Jorgensen was one of five pitchers to take the mound for the Tigers and took the loss.
Hopkinsville (7-10) travels to Paducah Tilghman Friday.
Trigg County's 14 runs were the most against Hopkinsville in over 20 years. The Wildcats (9-5) will host Livingston Central Wednesday at 5:30 in a makeup game from Monday.