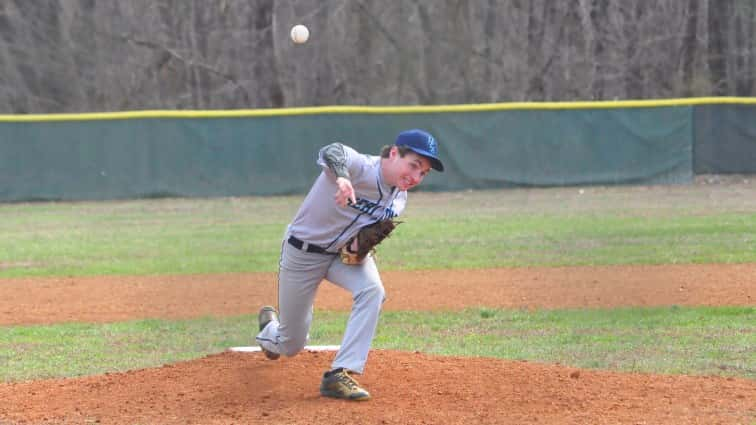 Heritage Christian Academy moved up to No. 2 in this week's KCAA baseball poll and showed why with a doubleheader sweep of No. 10 AIE Thursday in Bowling Green. The Warriors won 21-0 and 19-0 to stay unbeaten in league play.
In game one, Weslee Choate and Kam Cunningham combined on a no-hitter, with Choate striking out five of the seven batters he faced.
Ben Jacobs had two hits, including a two-run homer, and four RBIs. Choate, Trenton Hayes, Josh Jones, Calvin Floyd, Elijah Britton, and Caleb Jones all had two hits for the Warriors.
In the second game, Jacobs drove in six runs, including an inside-the-park homerun. Josh Jones also had two hits and an inside the parker. Choate added three hits, and David Jent had a pair of hits.
Caleb Jones got the pitching win, combining with Grant Floyd and Trenton Hayes on the second Warrior no-no of the day.
"Our defense is looking better every game, and we are putting the bat on the ball with more pop," said Coach Darrell Crawford.
HCA has won five straight to open a nine-game road swing and improves to 9-3 (4-0). The Warriors will travel to Franklin Road in Murfreesboro Saturday.