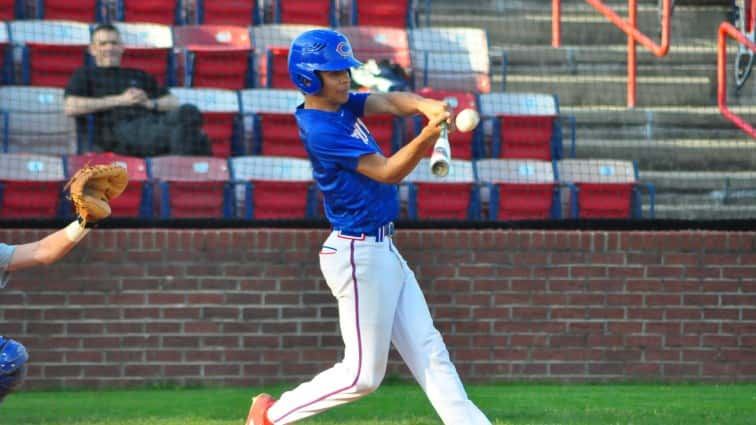 Christian County accomplished two things Wednesday in their 12-2 win over Fort Campbell at Colonel Field. They wrapped up the top seed in the Eighth District Baseball Tournament and will play the Falcons again in the first round later this month. The Colonels also moved above the .500 mark for the first time this season.
Christian County sent 12 batters to the plate in the first inning and scored seven times. Austin Fields and Eric Silvy each had two hits in the inning, and Jase Polley and Daniel Lopez each had RBI singles.
The Colonels added four more runs in the third inning on two hits, three walks, and two Falcon errors.
Fort Campbell got on the scoreboard in the fifth inning when Ahmon Williams singled and scored on a Trey Burgoyne double. Ryan Sollom followed with a double to score Burgoyne.
Fields finished with three hits for the Colonels, while Silvy and Polley each had two. Polley got the pitching win with four scoreless innings of one hit baseball and four strikeouts.
Burgoyne had two hits for the Falcons, while Sollom and Williams each had one.
Fort Campbell (3-10) will host Dawson Springs Saturday.
Christian County (11-10) will host Henderson County Friday.