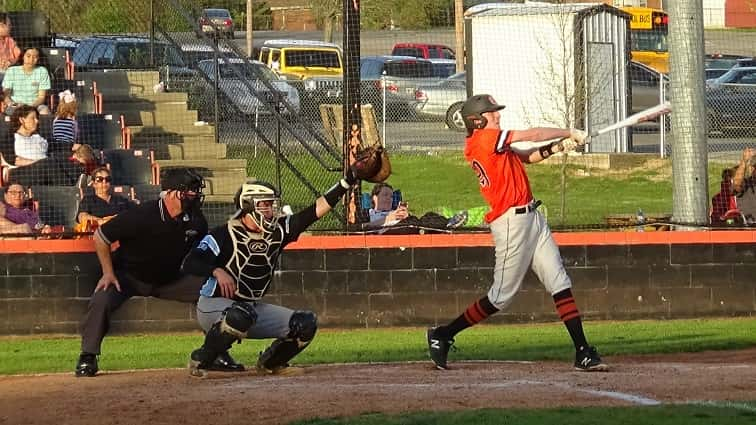 The Hopkinsville baseball team slipped to its ninth-straight loss with an 11-1 setback at Daviess County on Wednesday night.  The Tigers now stand at 7-16 on the year, while Daviess County improves to 7-14.
After a 4-run first inning gave the Panthers an early lead, the Tigers' John Duvall singled to bring in Caleb Bapp to trim the lead to 3 in the third.  However, even though the Tigers racked-up nine hits they weren't able to generate any more runs.  Daviess added 3 more in the bottom of the inning for a 7-1 lead and never looked back.
Robert Justus took the loss for the Tigers, lasting 2.0 innings while yielding 7 runs, 6 earned, on seven hits with a strikeout and two walks.  Logan Durst worked the remainder of the game, allowing 4 runs on six hits with four strikeouts.
Duvall had the Tigers' lone RBI and collected two hits, followed by Blake Balthrop and Layne Jorgensen with two hits each.  Bapp, Michael Graham and Landon Snyder were each 1-3 at the plate.
Garrett Whiteker went the distance for the Panthers, only allowing a single run on nine hits while striking-out ten.  Brian Froehlich led the Daviess attack, going 3-4 with 4 RBI, joined by Jake Hansen at 4-4 with 2 driven-in.
The Tigers will be back in Owensboro on Friday to face the 12-12 Apollo Eagles.