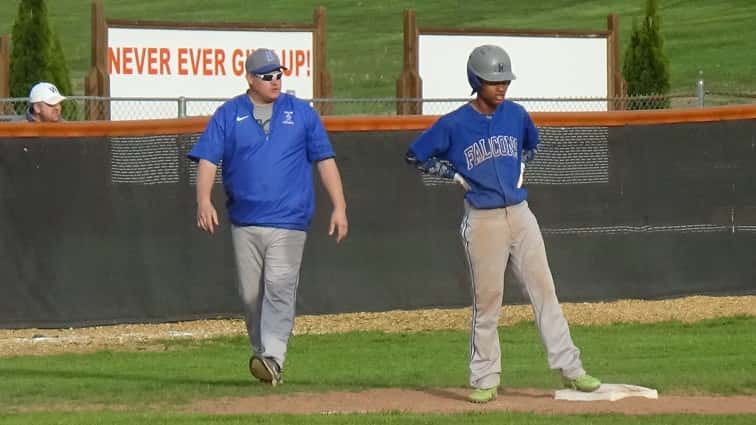 The Fort Campbell baseball team surrendered 3 seventh-innings runs on the way to a 5-2 loss to visiting Dawson Springs on Tuesday night.  The Panthers are surging at the right time, winning four of five to move to 9-10 overall.  The Falcons drop their last two of the regular season to slip to 4-13 on the year.
Trailing 1-0 in the bottom of the third, the Falcons tied the game on an RBI single by Dalton Markus.  The teams traded runs in the sixth, with Fort Campbell again tying the game with an RBI single by Ryan Sollom.
With two outs in the top of the seventh, the Panthers used an RBI double and a sacrifice fly to take a 5-2 lead.  The Falcons appeared to be in business with two singles to lead off the seventh, followed by a double by Markus.  However, Ahmon Williams was thrown-out at home, and a pop fly and a ground-out ended the game.
Ryan Sawyer took the loss, working 6.1 innings while surrendering 5 runs, 4 earned, on ten hits with a strikeout and three walks.  Tyler MacKay led the Falcon attack with three hits, followed by Markus at 2-4 with an RBI.  Sollom had a hit and a run driven-in, with Williams and Sawyer each hitting safely once.
Kevin Brooks earned the win for Dawson Springs, going the distance while allowing 2 unearned runs on eight hits with seven strikeouts and a walk.  Kaden Daugherty was 3-3 at the plate.