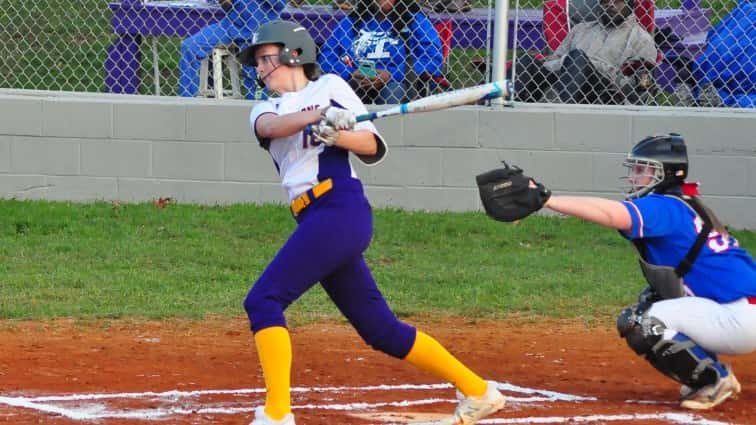 Union County scored four runs in the first inning and made the runs stand up as they beat Lyon County 6-3 Tuesday at Lee S. Jones Park in Eddyville.
Ashley Conway's RBI double got the scoring started, and Katelyn Blackburn followed with an RBI single. A pair of groundouts scored two more runs for the Bravettes.
Lyon got a run back in the first when Kaelyn Conger singled home Calista Collins, who singled.
Sydney Melton drew a bases loaded walk to cut the Union lead to 4-2 but consecutive ground outs ended the Lady Lyon scoring threat.
Conger led off the third inning with her second hit of the game and scored on an Allye Culp double.
Union scored two more runs in the fifth inning on a two-run error by the Lady Lyons.
Jaci Babbs and Railey Carter each had two hits for Union County (10-17).
Conger's two hits paced the eight-hit Lyon County offensive attack.
Lyon County (17-13) will look to snap their three-game losing streak Thursday at Henderson County.