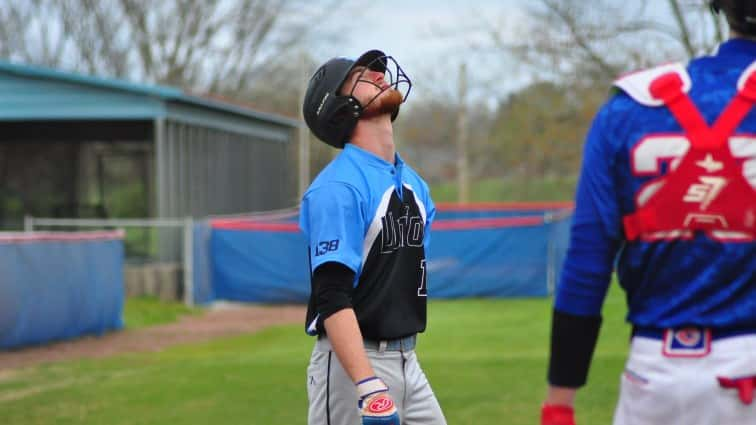 A total of 18 players representing 10 schools have been named to the All-Second Region Baseball Team voted on by the region's coaches based on regular season play.
Caldwell County, Henderson County, Madisonville, and Union County each had three players named to the team. For Caldwell County, Shane Burns, Bryce Thomas, and Jase Ryan Felker were the team's three representatives.
Burns was 5-2 with a 0.62 ERA for the Tigers this year and was among the state leaders with 91 strikeouts in 45 innings. The Murray State signee also batted .312 with 25 RBIs.
Thomas hit .409 with 26 RBIs, while Felker hit .451 with a team-high 32 RBIs. On the mound, Thomas was 2-0 and didn't allow an earned run in 10 games, and Felker was 3-1 with a 2.92 ERA. Both players have signed to play at Rend Lake College.
Madisonville's three players named to the region team were Alex Gray, Jon Hoagart, and Gunner Dameron. Hogart hit .390 with four home runs and 33 RBIs for the Maroons. Dameron hit .411 and had a pair of homers and 14 RBIs. Gray won nine games on the mound with an ERA of 0.52.
Union County had three selections, including the region's Player of the Year. Murray State signee Trey Hutchison was named the POY after batting .436 with 17 extra base hits, including two homers, and 21 RBIs.
Also named to the team from Union County were juniors Coy Burns and Cade Duncan. Burns hit .406 with three home runs and 30 RBIs, while Duncan hit .330 and was 5-3 on the mound with a 1.20 ERA with 103 strikeouts in 53 innings.
Henderson County's trio were seniors Nolan Melton, Maclaine Morris, and Jake Willoughby.
Melton, who has signed with Olney Central, led the region in both batting (.520) and home runs (8). Willoughby hit .432 with 32 RBIs, and Morris hit .473 with 30 RBIs for the Colonels. Both have signed with Kentucky Wesleyan.
Livingston Central had two players named to the All-Region team. Cameron Dean hit .435 with three homers and 24 RBIs for the Cardinals. He has signed with Southeastern Illinois College.
Cameron Head hit .290 with nine doubles at the plate and was 4-2 on the mound with a 2.26 ERA.
Also named to the All-Region Team were:
– Trigg County's Riley Stallons, who hit .380 and led the region in RBIs (37) and was second in home runs (6).
– University Heights Academy's Drew McGowan, who was one of the top pitchers in the region and led the Blazers in most offensive categories. McGowan, a junior, has committed to Mississippi State.
– Lyon County's Gabe Board, who batted .359 with four home runs. He also had a 2.84 ERA in six mound appearances.
– Christian County's Wyatt Stevenson, who hit .390 with three home runs and 29 RBIs. On the mound, Stevenson was limited to 10 games due to a lingering injury but posted a 4-3 record with a 3.00 ERA. He struck out 68 batters in 42 innings, including 24 strikeouts in his last two games.
– Crittenden County's Cody Belt, who batted .400 with 16 RBIs.