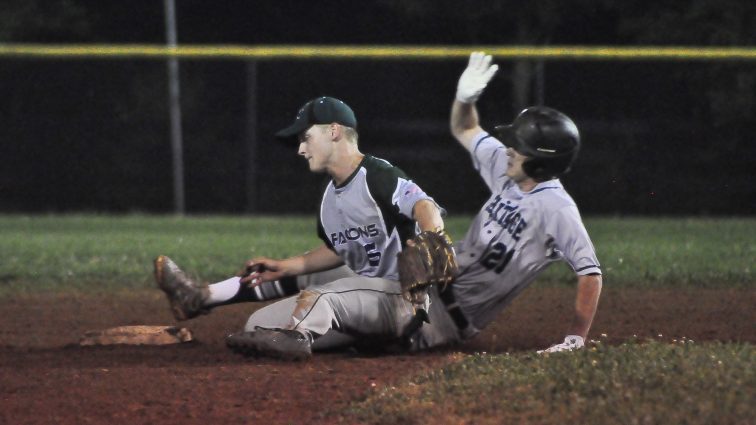 Heritage Christian Academy's storybook baseball season did not have a storybook ending as the Warriors fell to North Hardin Christian 8-3 Friday in the KCAA State semifinals in Somerset.
The Warriors played what's known as 'Atom Ball' most of the night, meaning they hit a lot of balls right at North Hardin, or right at 'em. HCA only struck out five times in the game.
North Hardin struck first with single tallies in each of the first two innings, helped by three Warrior errors. They broke the game open with five runs in the third inning. Four singles, two walks, and an error helped North Hardin out up the crooked number in the frame.
Heritage Christian scored twice in the fourth inning when Ben Jacobs reached on an error and scored on a Weslee Choate double. Choate then scored on the same play when the ball was misplayed by North Hardin's outfield.
HCA added a run in the fifth on a Trenton Hayes RBI single.
Jacobs took the loss on the mound, allowing four runs (two earned) and striking out three in two-plus innings. Caleb Jones allowed four runs in middle relief, and Choate came on to retire seven of the eight batters he faced – five by strikeout.
The two hits by the Warrior offense represented a season low. North Hardin advances to Saturday's championship game to play top-ranked Highlands Latin.
Heritage Christian's season ends with a record of 20-5. The Warriors graduate five seniors from their roster.