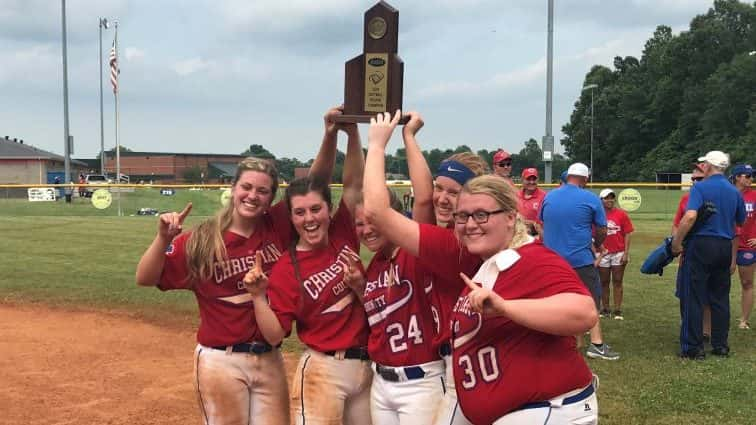 One would have thought there would not be enough energy left to even take a picture with the trophy after the Christian County High School softball team defeated the Caldwell County Tigers, 5 – 3, for the 2nd Region championship title last Saturday. The tournament was plagued by rain, storms, and heat. Saturday's championship game was no different.
The heat index was 99 degrees in Morton's Gap when the game got underway at 1:00. One hundred degrees is considered unsafe. The battle for the title saw a heat delay and two rain delays. Then, extra innings! Three hours later and nine innings played…the Christian County Colonels won their first regional championship since 2012.
Oh to be young again. The Christian County Colonels celebrated in a large way, including this cheer they did for YourSportsEdge.com.
The Colonels face Marshall County Thursday night at 7 at Jack Fisher Park in Owensboro. You're invited to help keep the Lady Colonels "Fired Up" with the big send-off at 1:30 Thursday from Glass Avenue.