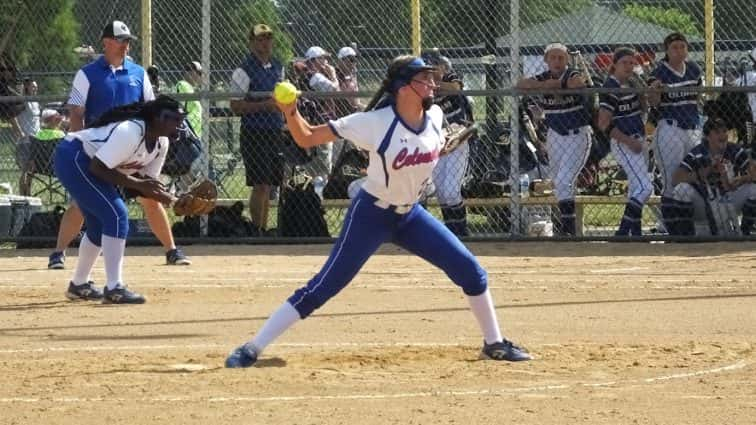 I know the season just ended, but what fun would it be not to look ahead in the "All Too Early" YSE Softball 2nd Region Super 7 for the beginning of the 2019 season. Of course, off season injuries, decisions not to play softball, or changing locations could impact any of this, but let's take a gander at where things "should" be headed into the beginning of the next season. One thing seems obvious, the top of the region appears to be getting even better for 2019.
1 – Christian County – The Lady Colonels return the bulk of this year's regional championship team. Two question areas will decide the season. One will be pitching, and how much of the load there Hannah Sumner will be asked to bear. Secondly, who steps up at the hot corner to replace Halle Hendricks.
2 – Madisonville – The Lady Maroons lose two seniors, but are set to return everyone else, including Courtney Patterson coming back for her senior season in the circle. Madisonville figures to be in the race for the title once again.
3 – Caldwell County – If the Lady Tigers are going to knock off the big two in front of them, next year looks like to be the year it could happen. The Lady Tigers lose J'Aimee Burk, and are set to return everyone else. The battery of Katie Franklin and Mashea Glover, along with more experience in the field will make the Lady Tigers no fun to play against in 2019.
4 – Webster County – The Lady Trojans lose only one player from a team that went 18-10-1 and beat Madisonville, Caldwell County, Apollo, Trigg County, and Henderson County three times. Plus, Karlie Keeney is back for her senior season in the circle.
5 – Trigg County – The Lady Wildcats are set to return with six seniors on the 2019 roster, so experience will not be an issue. Problem is, several other teams in the region are returning several players as well. Still, this team could well contend for the title of best team in Trigg County program history.
6 – Lyon County – This team had its ups and downs over the course of the 2018 season. But, that should be expected when you have eleven players freshman, or younger, on the roster. The loss of Sophie Bingham hurts, but that freshman class has the potential to be pretty darn good.
7 – Crittenden County – The Lady Rockets won the 5th District title and they return a bunch for 2019. They lose Kaitlyn Hicks, and no one else. The Lady Rockets were 22-8 and they had a roster with 13 players who were freshman or younger. Chandler Moss and those bats could pose problems for several opponents.