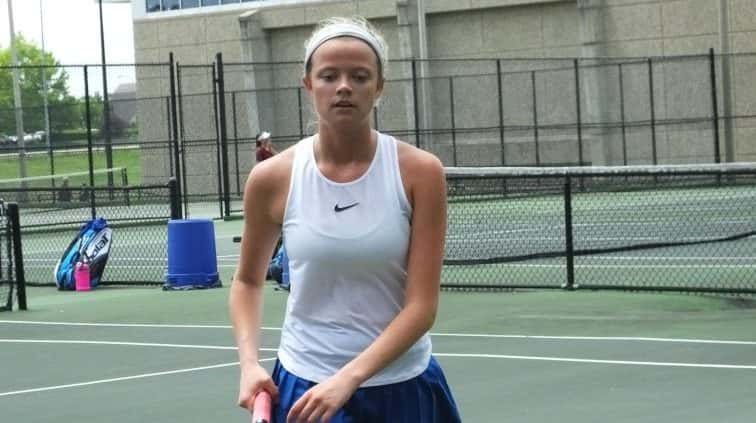 It was a good weekend for one of the area's top girls tennis players. Caldwell County' Belle Englebright was in Bowling Green to participate in the Hilltopper State Championships.
Englebright, along with her doubles partner, Mia Lancaster finished as the runners-up in the event. In singles play, Englebright finished in 3rd place. The tournament was a Level 2 tournament, meaning it was the second highest level tournament in the state.
Matches were played at Greenwood High School and Warren Central High School tennis facility. Englebright and Lancaster won their semifinal match 8-3, but lost in the final to the #1 seeded team 3-8.
In singles, Englebright won her consolation semifinal 6-1 6-0 against Konnor Gallagher of Edmonton, which allowed her to play for 3rd/4th place against Anya Nesmelova of Charlotte, North Carolina. Englebright was up 5-3 against Nesmelova but the tournament was cut short due to inclement weather.
Englebright is the defending Girls 2nd Region singles champion.