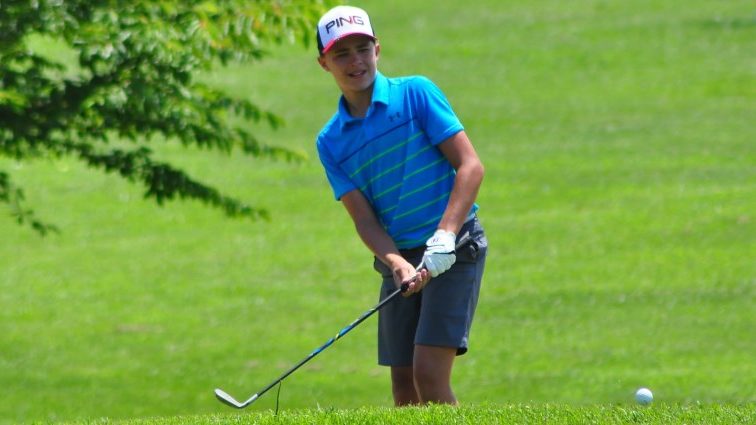 Hopkinsville golfers fared well at the GO Junior Golf Series stop at Western Hills Golf Course Thursday, with five golfers winning their age division.
Jiles Wyatt took first place in the Boys 13-15 Division with a score of 83, one shot better than second place finisher
J.T. Payne of Owensboro. Micah Smith tied for fifth with a score of 87, Elijah Forbes was seventh with a score of 89, and Will Binkley was eighth (101).
Evan Pyle took first place in the Boys 13-15 9-Hole Division with a score of 47. He was three shots better than second place Calvin Demps.
In the Girls 13-15 Division, it was a Hopkinsville sweep with Rheagan Lindsey winning with a score of 46. Audrey Rains finished second with a 50, followed by Anna Blane (58) and Sloan Hampton (60).
Conlee Lindsey won the Girls 11-12 Division, just missing breaking into the 30s. She shot a career-best 40. Cate Blane and Anna Fort each shot a 46 to tie for second place.
Allie Sandifer won the Girls 8 Under Division, shooting a 15 over three holes. Campbell Lindsey finished third with a 21.
In the 16-18 Division, Hannah Sumner shot a 94 to finish second behind Owensboro's Emma Payne for the top spot. Jenna Humphries (105) was fourth, and Bridget Owens (111) was fifth.
In the Boys 11-12 Division, Harlow Hampton finished seventh with a score of 60.