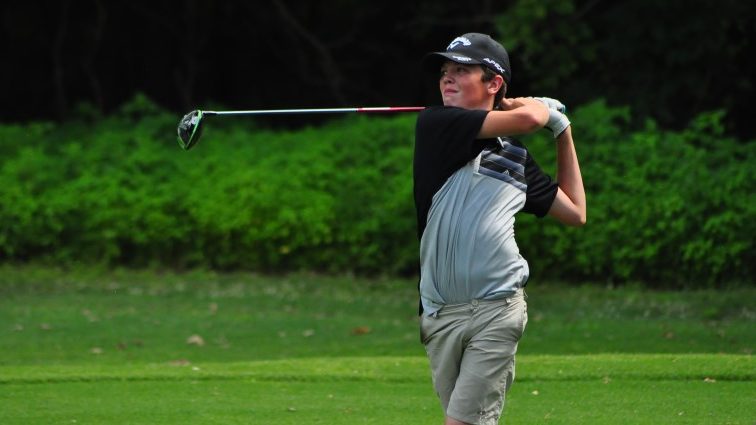 Trigg County's Hunter Reynolds and Christian County's John Buchanan both brought home wins Tuesday at the Kentucky Junior PGA stop at the Hopkinsville Golf and Country Club.
Reynolds shot a 6-over 77 to win the 14-Under Division by three shots over Paducah's Jack Roof. Reynolds' round included a birdie on the ninth hole.
Buchanan shot an even par 71 to win the 17-18 Division by five shots over Paducah's John Wilson. Buchanan's round consisted of three birdies and three bogeys.
In the Boys 11-12 Division, Princeton's Stephen Crick won with a score of 7-over. Riley West finished in second place with a 65 over nine holes.
James Folz shot a 6-over 77 to finish in third place, four shots off the lead. Austin Rager shot 19-over to finish tied for seventh place.
For the ladies, Hopkinsville sixth grader Cate Blane shot a 45 over nine holes to win the 12-Under Division.