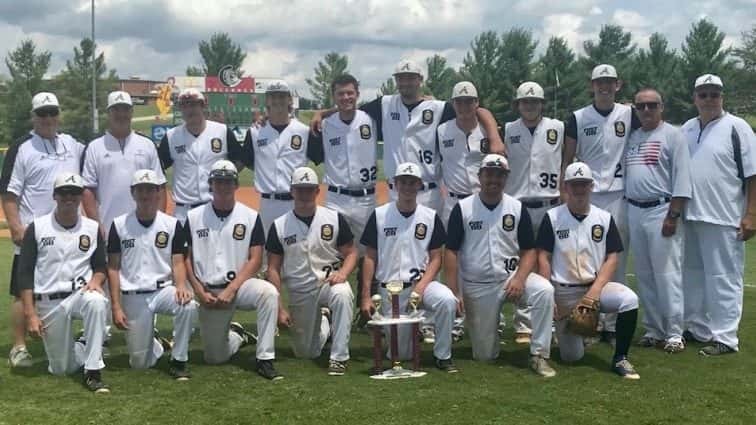 Lyon County Post 68 scored nine runs in the sixth inning to stun Post 9 from Owensboro 9-8 to win the Kentucky American Legion Baseball Tournament in Louisa.
Lyon County's rally began when Noah Brown was hit by a pitch ahead of a Gabe Board single. After Travis Yancy walked, Michael Thomason singled in the first run of the game for Post 68. Board scored on a wild pitch to cut the deficit to 7-2.
With two outs, Jonah Brannon walked, Cameron Head doubled home two runs, and Jase Ryan Felker singled home a pair to cut the Owensboro lead to 7-6. After Brown singled, Felker scored on an error to tie the game, and Board singled in the go-ahead run. Thomason's second hit of the inning scored Board for a 9-7 lead.
Board allowed a run in the seventh inning but picked up the save for Kevin Brooks, who got the pitching win.
At the plate, Board finished with three hits. Thomason had two hits and two RBIs, and Felker and Head each drove in a pair of runs as well.
Post 68 improved to 19-9 with their sixth straight win. They will now advance to the American Legion Regional Tournament to be held in North Carolina on Aug. 8.