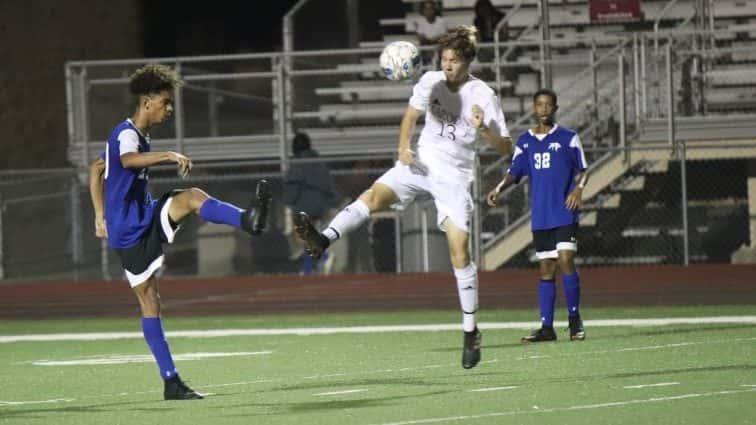 For the third straight game, Fort Campbell fell into an early hole they could not dig out of and lost to Madisonville 8-0 Thursday on post.
Three different Maroons scored goals in the first ten minutes of the game with Luke McElroy scoring once and assisting on a tally from Kael Knight on a corner kick. McElroy finished the game with three assists.
Will McClure scored a natural hat trick for the Maroons, tallying the final goal of the first half and the first two goals of the second half. Madisonville led 6-0 at halftime.
Zach Brown, Jeshua DeLeon, and Logan Rainwater also scored for the Maroons in their season opener.
Fort Campbell (0-3) returns to action Tuesday against Lyon County in the Second Region All-A Classic.