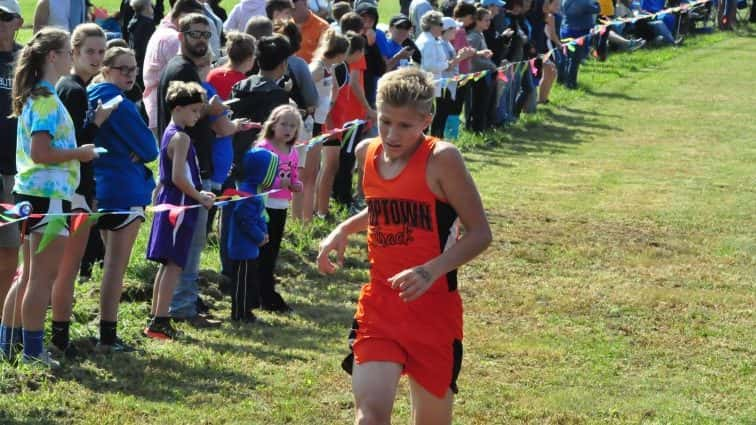 Chase Atkins brought home a top ten finish for Hopkinsville in their season opening cross country meet Saturday at Madisonville. Atkins finished sixth in a time of 17:26 at the Madisonville-North Maroon Cross Country Classic. Christian Parker of Madisonville won the race in a time of 16:00.
Zlatko Skuljan finished 24th in a time of 19:29, while Max DuBois finished 59th in a time of 21:28. Jamarius McKnight was 74th in a time of 22:37, followed by Chance Jones (96th, 25:03), and Ryker Glathar (99th, 26:04).
Hopkinsville finished eighth as a team with 203 points.
Freshman Allison Wood was the lone girls' runner for Hopkinsville, finishing eighth in a time of 22:26. Madisonville eighth grader Joy Alexander won the race in a time of 20:21.