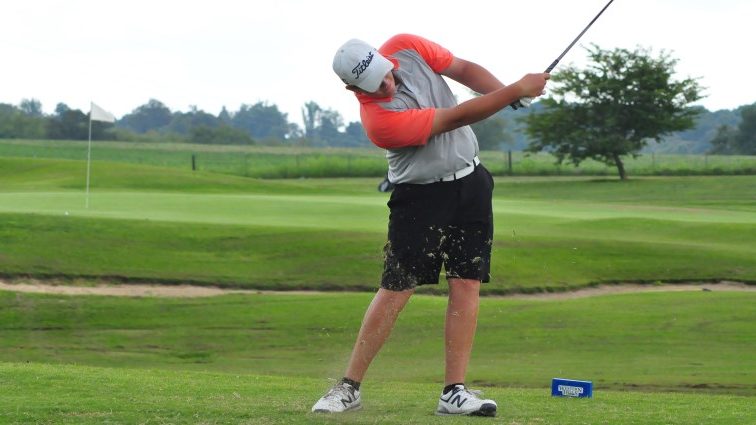 Hopkinsville's James Folz continued his strong play of late with a score of 40 Monday to take medalist honors in a three-team golf match at the Hopkinsville Golf and Country Club.
Folz got help from Evan Pyle (46) and Joey Falco (48) as the Tigers shot a 186 to finish six shots behind Madisonville (180) and seven shots ahead of Christian County (193).
Rounding out the scoring for Hopkinsville was Andrew Riggs (50), Will Binkley (52), and Calvin Demps (56).
Christian County got a pair of rounds totaling 43 from Micah Smith and Houston George. Chase Dawson added a 50, followed by Payton George (57) and Ethan White (58).
Madisonville's first place round was paced by Jackson Hill and Aaron Munger who both shot a 43 over nine holes.