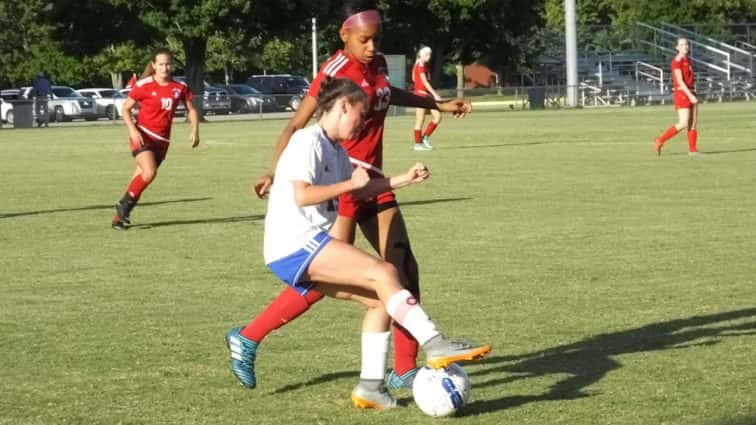 All match long, you almost had the feeling it would come down to one big break, and that is exactly what happened. The Caldwell County Lady Tigers scored the only goal of the match in the final two minutes to come away with a 1-0 win over the Christian County Lady Colonels at the Stadium of Champions Monday evening.
Both teams had their opportunities through the course of the match, but neither team could find the net until the game winning goal.
Caldwell County seemed to control the ball and the pace of the match throughout the first half. Laney Fletcher and Kaylee McEnaney kept the ball moving forward and kept the pressure on the Christian County defense. However, the Lady Colonels were more than up to the task in the first half as they were able to keep the Lady Tigers out of the net. Christian County got solid defensive play from Eniya McGee, Emma Fleming, and several others throughout the evening.
Coming out of the break tied at 0-0, Christian County picked up their offensive pressure, but like the Caldwell County Lady Tigers, they just could not get the ball in the net. Over the final two minutes, the pressure built as each team was looking for that one break to get to the front. Caldwell County got some solid defensive play from Kelsie Adams and Morgan McDaniels during the second half.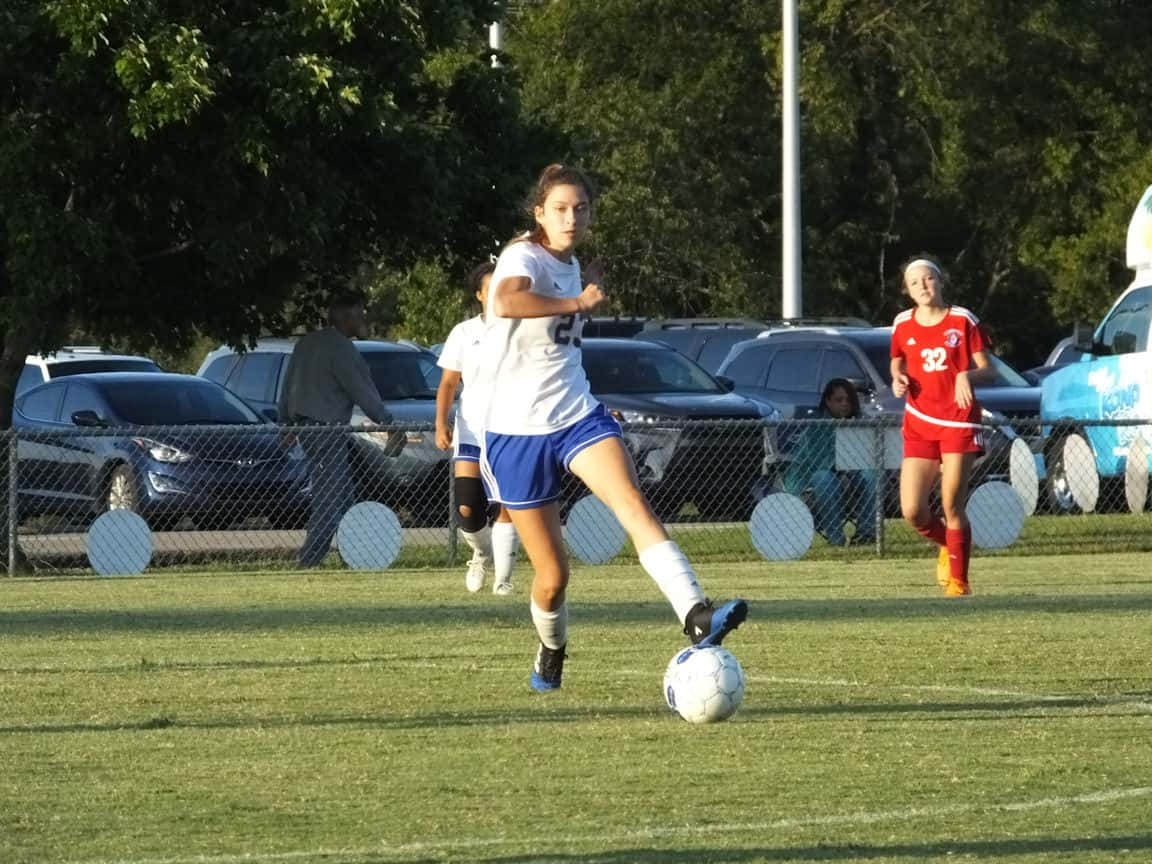 That break came in the final two minutes, when Becca Seibert stole the ball near the right front corner of the box. She passed to the center where she found Sofie Littlefield. Littlefield took aim and drilled the shot. The ball hit the underside of the crossbar, and came down, landing just inside the goal line to give Caldwell County the 1-0 win.
The win ends a three game losing skid for the Lady Tigers and improves their record to 5-7. Christian County falls to 5-4.