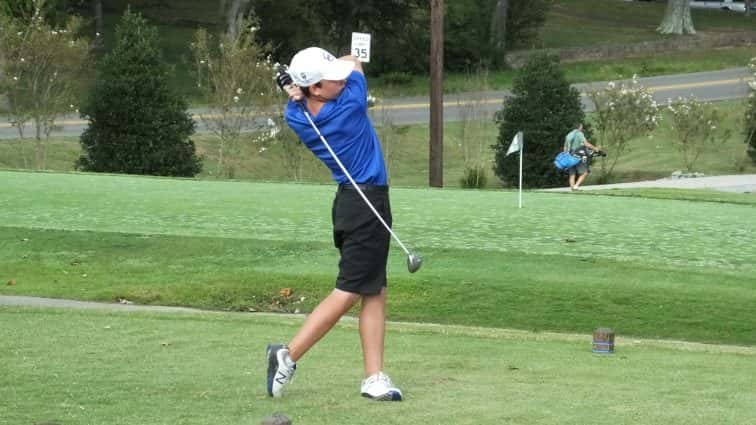 Christian County's Micah Smith took medalist honors during a three way match Tuesday afternoon at Western Hills Golf Course. Christian County, Dawson Springs, and Fort Campbell were the teams participating in the match.
Smith shot a 35 for his nine hole round. Smith's teammate, Houston George finished 2nd with a score of 37.
In the team competition, Christian County was first with a score of 153. Dawson Springs took second place with a team total of 174. Fort Campbell came in third with a score of 207.
Individual scores:
Christian County:
Micah Smith – 35
Houston George – 37
Josh Johnson – 40
Chase Dawson – 41
Dawson Springs:
Addison Whalen – 41
Ethan Huddleston – 42
Trey Blanchard – 45
Connor Ames – 45
Fort Campbell
Dutch Arnold – 42
Tim Royar – 52
Riley Boyle – 53
Hannah Duncan – 60