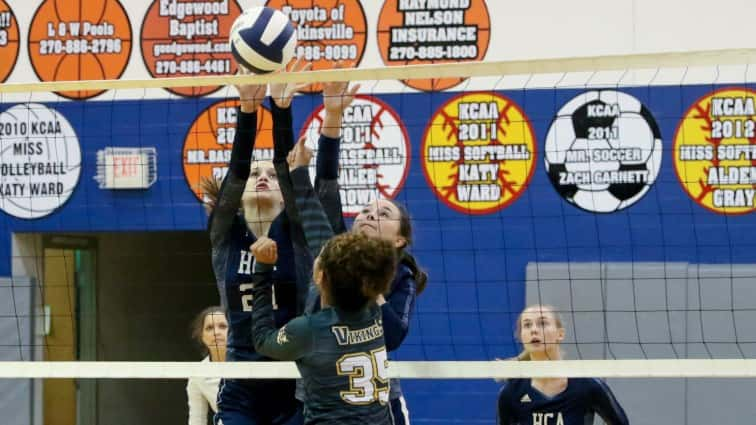 Heritage Christian Academy celebrated Grandparents Night with a straight set win over Clarksville Northwest Tuesday at Warrior Gym. HCA won 25-4, 25-23, 25-18.
Cami Nelson had eight kills for the Lady Warriors, who also got six kills from Allie Schluckebier and five kills from Skyler Crisp. Emma Kirkman added 25 assists.
"We had over 50 grandparents and one great-grandmother here for the middle school, JV, and varsity matches," said Coach Eldridge Rogers. "I think I will invite them back to every home match," he quipped.
Heritage Christian (17-9) will host Kenwood Thursday before heading to Louisville and Frankfort this weekend for four matches.