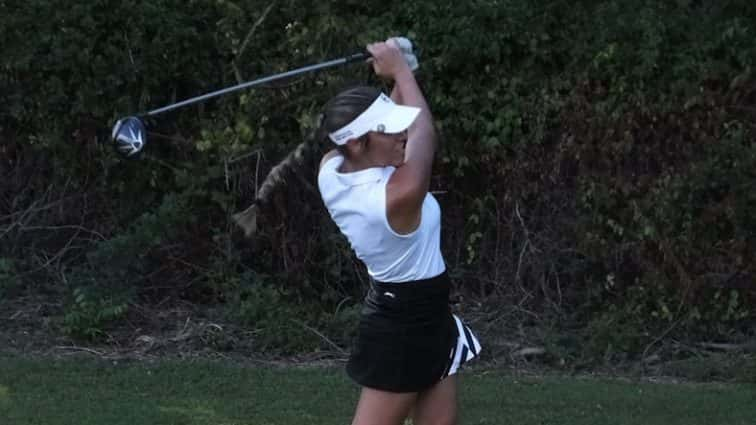 A great golf season continued Monday afternoon for Christian County's Hannah Sumner. Sumner picked up medalist honors at a match at the Madisonville Country Club.
Sumner shot a score of 43 for her nine hole round. Her Christian County teammate Bridget Owens shot a 46 to finish in 2nd place.
In the team competition, Christian County easily outdistance Hopkins Central 192-257. Muhlenberg County had two golfers participate but was not in the running for the team win.
Christian County scores:
Hannah Sumner – 43
Bridget Owens – 46
Jenna Humphries – 50
Jennalyn Kelly – 53