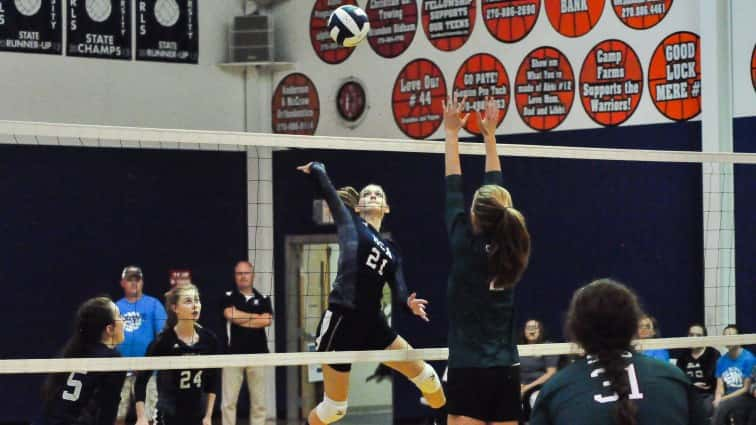 Heritage Christian Academy picked up a pair of KCAA wins Saturday, including a win over rival Somerset Christian at Warrior Gym.
HCA dropped the first set to Somerset 25-22 but came back with a 25-17 win in the second set. It appeared the Cougars were going to win the third set as they led 22-17 and 24-22. However, HCA rallied to break serve and score the final three points for the 26-24 win. The victory snapped a six-game losing streak to Somerset dating back to the 2015 state tournament.
Skylar Crisp had 12 kills, and Emma Kirkman added 31 assists.
Heritage Christian was ranked No. 5 in this week's KCAA Power Poll, three slots ahead of Somerset Christian.
HCA opened the afternoon with a 3-1 win over Sayers 25-7, 15-25, 25-15, 25-23.  Allie Schluckebier had 13 kills, and Kirkman had 33 assists and six aces.
Heritage Christian Academy (24-11, 7-3) will play at Jo Byrns Monday.