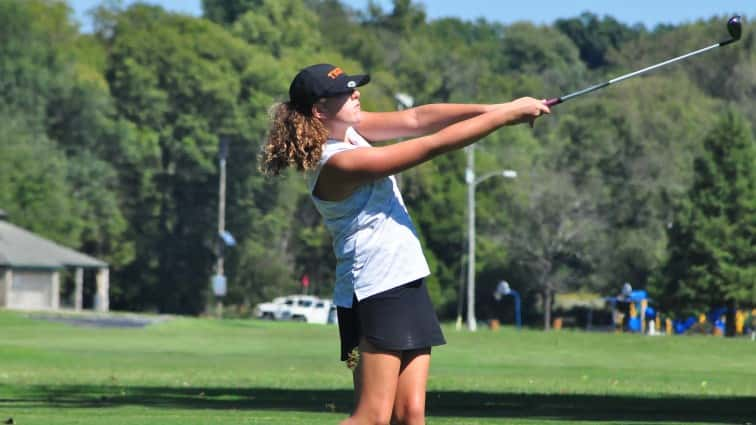 Friday's Region Two Girls' Golf Tournament was all about gaining experience for Hopkinsville's young golfers. Most of them have been playing golf for a year or less or have played less than five competitive rounds consisting of 18 holes.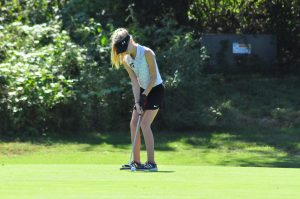 The Lady Tiger golfers made a solid showing at the tourney, hosted by Ben Hawes State Park in Owensboro Friday. Freshman Anna Blane shot a 104, including a 51 on the front nine. Seventh grader Anna Fort shot a 110, followed by eighth grader Audrey Rains (113), Junior Ellie Colburn (121), and seventh grader Ava Colburn 129. All five Hoptown golfers were playing in their first region tournament.
Owensboro Catholic's Emma Payne won the individual title with a 4-over 75, while Daviess County edged Madisonville by three shots to win the team title.
The tournament was postponed on both Monday and Wednesday due to heavy rains and delayed for an hour due to heavy fog Friday morning.