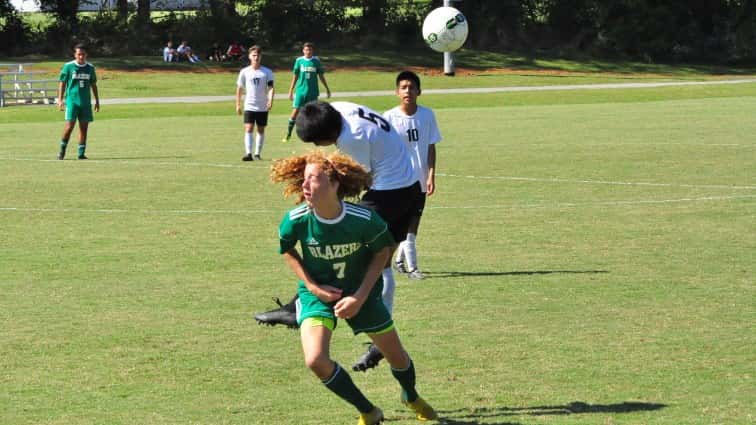 Quick starts have been the norm for University Heights this season, but Coach Mike Smith would like to see his team finish more of them early as the postseason looms. UHA jumped out to a 3-0 lead against Mayfield and then had to hold on for the 4-2 win Saturday at Givens Field.
Simon East headed in an Ian Calvert corner kick in the match's fourth minute for another quick Blazer start. UHA upped the score to 2-0 when Tanner Thomas scored off a Will Bryan pass in the ninth minute.
The Blazers added another goal in the 32nd minute when Isiah Pantiere made a cross to Calvert who banged it home for the 3-0 lead.
However, the Blazers didn't play with the same urgency to start the second half as Austin Rainey scored twice for Mayfield in the first 18 minutes to bring the Cardinals (7-10) to within 3-2.
UHA got the insurance goal they needed in the 62nd minute when Scribby Goode moved forward to send a pass to Bryan who headed it in.
The Blazers (9-3-1) host Madisonville Monday, one of three home matches to close out the regular season.