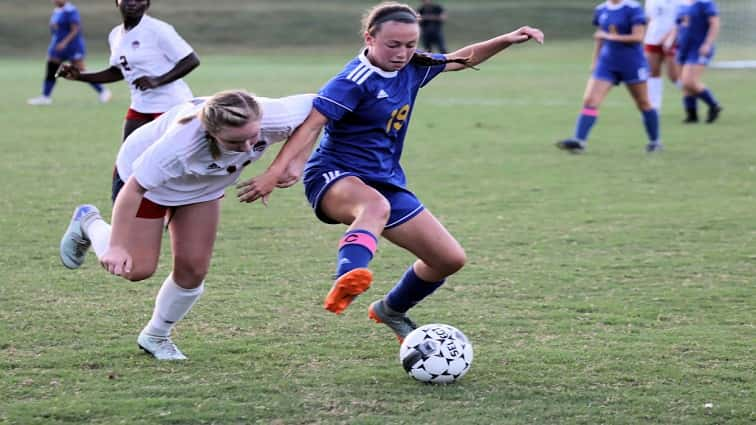 The Caldwell County girls' soccer team found themselves trailing 2-0 with inside of 20 minutes to play in the first round of the 7th District tournament on Monday night, but a late flurry of goals pushed the Lady Tigers to a 4-2 win over Hopkins County Central.  Caldwell moves on to Wednesday's championship game against top-seeded hosts Madisonville-North Hopkins.  The Lady Maroons topped the Lady Tigers 7-0 on the same field during the regular season.
The Lady Storm had the lead at the half, and still had a 2-0 advantage with 17 minutes to play.  The Lady Tigers' surge began with a goal by freshman Kendall Boyd off a cross from Kaylee McEnaney.  Only a minute later, Laney Fletcher tied the game with a header off a free kick from Becca Seibert.
Seibert found the back of the net from distance to give the Lady Tigers' their first lead with just inside of 10 minutes to play.  With seconds remaining, Morgan McDaniels' cross deflected off a Lady Storm defender for the final score.
Caldwell outshot the Lady Storm 31-12, with Abby Hagan making 2 saves for the win.