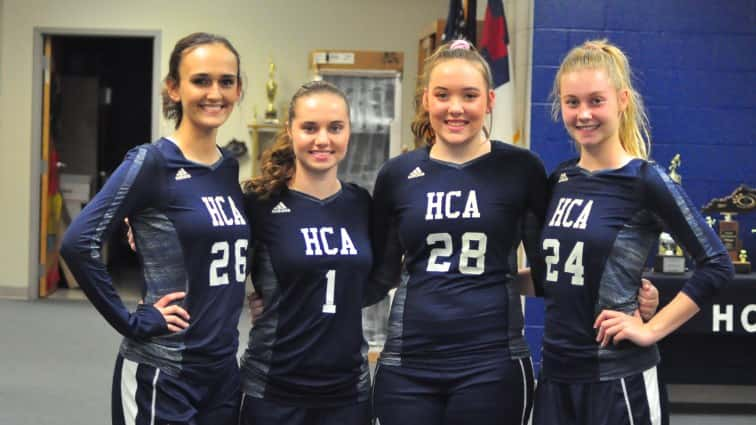 Heritage Christian Academy returned from fall break to claim a four-set win on Senior Night at Warrior Gym. HCA beat Pleasant View Christian, Tenn. 25-21, 25-21, 24-26, 25-11.
Seniors Peyton Hampton, Skyler Crisp, Allie Maternowski, and Grace Schluckebier all played big parts in the opening set win. Crisp finished the match with five kills, and Maternowski contributed 24 assists.
In addition to the seniors, Allie Schluckebier had 14 kills, and Meredith Crunk added seven kills.
Heritage Christian improved to 27-13 and will host Franklin Road Christian, Tenn. Tuesday at Warrior Gym.