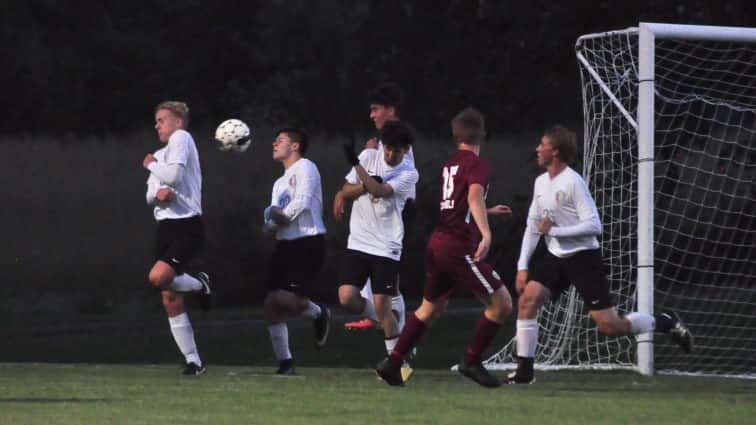 Trigg County used a fast start in their region soccer quarterfinal win over University Heights Academy on Monday. They knew they would need another one in the semifinals against Henderson County Wednesday, but it was the Colonels that used the fast start to score two goals in the first nine minutes to beat the Wildcats 9-0.
Henderson County got goals from Sam Cloutier and region player of the year Max Wawrin to get out to the quick lead. They would tack on three more goals by Cloutier, Adam Gillham, and David Gonzalez for a 5-0 lead at halftime.
It was a frustrating night for the Trigg County offense, who struggled to get the ball past midfield for most of the night. For the game, Henderson out shot Trigg 20-3.
With the game in hand in the second half, Trigg County had two good shots to get on the scoreboard. With 11 minutes left, they had a shot carom off the goalie and the left crossbar before it was cleared away by a Colonel defender.
With eight minutes left, Elijah Gaines was moving in for a one-on-one opportunity with the goalie when he was tripped in the goal box by the Colonel defender. The trip went uncalled by the official, and prompted a protest by Wildcat Coach Josh Nichols that resulted in a red card for the rest of the match.
Henderson tacked on their ninth goal less than a minute later by Lucas Butler.
Wawrin, Cloutier, and Gonzalez each scored two goals for Henderson County, with Cale Wright adding three assists.
Henderson County (12-6-4) moves on to the championship match Thursday where they will play Hopkinsville, a 6-0 winner over Madisonville in the other semifinal.
Trigg County's season comes to an end with a record of 13-6-1 – the tenth time in 11 seasons the Wildcats notched 11 or more wins in a season.