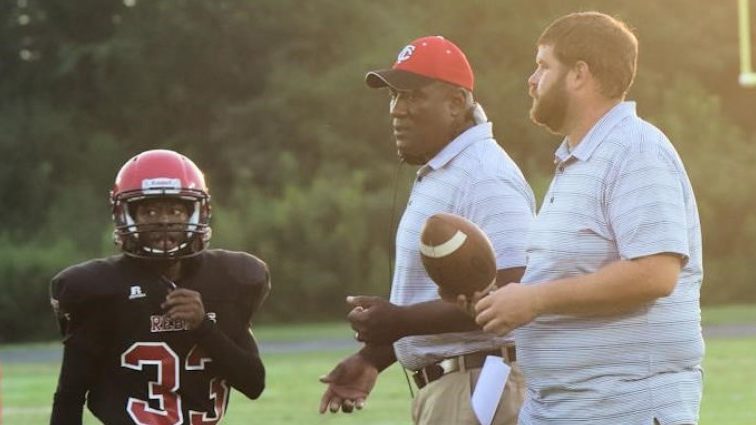 Todd County Central's 29-14 win over Butler County on Oct. 19 assured the Rebels of two things – a No. 3 seed in the playoffs and the avoidance of Mayfield in the first round of the Class 2A football playoffs.
Todd County's Cinderella season of 2017 ended abruptly with a 55-0 loss to Mayfield in the first round of the playoffs and caused their feel-good season to end with a sour taste in their mouths.
The two district wins by the Rebels this year means they will make a first round trip to Murray instead. The Tigers were 6-4 and a No. 2 seed behind Mayfield. They average 37 points on offense and will be a huge test for a Rebel defense that gave up nearly half that.
Junior quarterback Hunter Utley threw for 1,865 yards and 16 touchdowns. His top receiver is junior Jorden Duffy, who caught 49 passes for 513 yards and five scores.
Senior Mark Thompson emerged as the top rushing threat for the Tigers with 1,006 yards and 15 touchdowns.
On defense, Sebastian Lawrence leads the Tigers with 15 tackles for loss, including three sacks, and forced two fumbles.
Todd County Central's run-oriented offense is led by senior Jaquavion Mimms, who had nearly 800 yards and four touchdowns. Junior Ja'Twan Graham added 620 yards and four scores.
Junior Quarterback Bryce Nolan has thrown for 548 yards and five touchdowns in his first season under center.
Todd County Central is making their 22nd playoff appearance. They have six postseason wins but none since 1996 when they beat Murray and Crittenden County before losing the Mayfield in the region title game. The Rebels are 1-3 all-time against Murray in the postseason. Friday will be their first meeting since 2010.
Murray, who has not lost a first-round playoff game since a 42-15 loss to Trigg County in 2007, is making their 39th playoff appearance. Their career postseason record of 50-35-1.