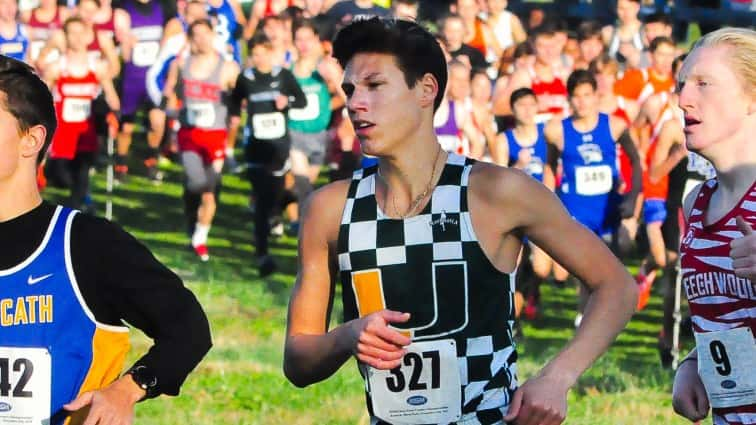 University Heights Academy fielded a full boys' team at the Kentucky State Cross Country Meet for the first time in school history Saturday. Not only that, but sophomore Tomas Duncan recorded the highest finish for a male runner with a top ten finish.
Duncan finished in seventh place in a time of 16:40 over the 3.1-mile course. His time was 42 seconds faster than his time as a freshman when he finished 15th.
Freshman Walker Kunnmann broke the 19-minute mark in his first state meet, cross the finish line in 87th place. Luke Shouse finished in 187th in a time of 20:42. He was followed by Chase Hendricks (235th, 21:50) and Trey Wyatt (256th, 22:46).
Louisville Holy Cross senior Keeton Thornsberry won his third straight state title with a run of 15:46.
As a team, UHA finished in 25th place with 665 points. Their team average was 20:11 for the five runners.